Encompass have partnered with Chris Bull to bring you an exclusive webinar: Information to Impact will take the audience through a 6 stage model with an easy to follow framework on making data work for you and your firm.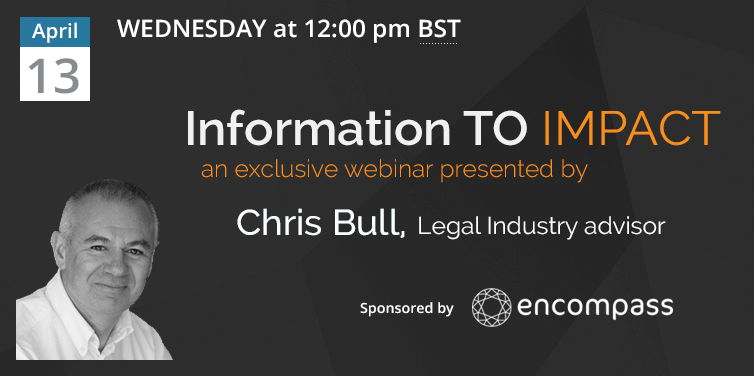 How to understand multiple sources of data

Implementation- making sure you're effective at change management and measure the impact
Conversion decisions
How data can be analysed
How filters can create insights about clients and their business

Who makes the decisions and how do they make them
About Chris
Chris Bull is the founding Director of professional services advisory firm Kingsmead Square, working with professional service firm leaders as a retained advisor on strategy, operations, transformation and delivering their business plans. He has a number of Retained Advisory and NED roles in the sector and is KPMG's ambassador for the professional practices sector. He has been a leading pioneer in professional firm business management for 20 years, with experience in legal, accounting, consulting, financial services and outsourced services organisations.