Change is happening within law, however there are still many firms that are afraid of what this means for the industry.
Law, as an industry, is built upon the idea of rules, precedents and legacy. Law firms as businesses have operated for centuries in such a way that follows the patterns of law – rule-based, highly structured… and slow to innovate.
However, this is not how successful business in other industries are run, where it is often advantageous to be adaptive to change.
So just why are law firms so reluctant to change? Is it not possible for law firms to run themselves in the same way as other businesses do, but more importantly what are the risks to law firms that don't make this change?
Fear is the blocker to innovation
The structure of firms has a major role to play in keeping law firms stalling in terms of technological innovation. Lawyers themselves are the most influential decision makers in the way a firm is run as a business, even though they specialise in law. More often than not it will be the senior and managing partners that approve any business decisions.
This can create a generational divide between the more senior decision makers, and the younger members of the firm. Due to this generation gap, senior lawyers tend to be reluctant in adapting new processes and technologies, while less senior members of the firm are more open to change. The attitude of "it works like this, so why should we change?" risks leaving slow-adopting firms far behind the rest of the competition.
Innovation – new ways of working with technology
There are some legal firms that are creating boards made up of younger employees of the firm, whose goal is to advise the senior board in what technology to invest in and educating them in what benefits these changes will make to the firm, both business-wise and client-wise.
But what exactly are the benefits? The key benefit of adopting digital technology in a legal firm is time saving. By implementing solutions that will enable lawyers to save time on their day to day processes, lawyers will have more time to focus on their clients. This is key as the demands of clients are changing. Clients are beginning to expect law firms to be more like a business partner, rather than just a problem solver.
Nowadays clients want a form of consultancy service, where lawyers can identify issues that may become issues, and advise clients on the course of action to mitigate any possible matters.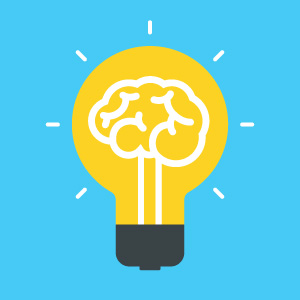 Technology is not the solution; it's the means to an end
Firms must remember not to use technology for technology's sake. With the ever growing pressures to 'go digital' it is easy to lose sight of the overall goal which is to provide clients with a better, more efficient service. Technology is simply the tool which should be used to help firms achieve their business objectives, and enable them to become a more dynamic firm.
Clients are now starting to factor in what technology a firm uses when deciding on whether they will do business with that firm. It is becoming more and more common for RFPs to ask about a firm's choice of data room or collaboration solution or their content services.
As more firms are beginning to adapt to client needs, those that let the fear of technology rule how their business is run will see they're going to have a hard job amongst their competition.
Lose the fear in order to survive
Firm and partners may continue to be dubious about the need for technology and innovation around legal client services. They are understandably risk averse, and some may see the current technology landscape as nascent, not wanting to back something which could fail.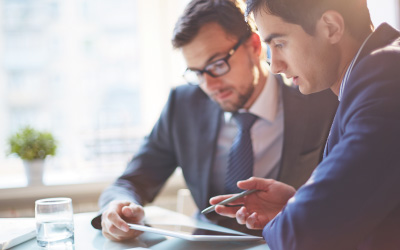 As far as many lawyers are concerned, why fix what's not broken? It's worked for decades, so why change for change's sake?
And to a degree they are right. The old model does still work. But the question is not whether current practice works or doesn't; it's whether their current way of operating meets the needs of today's, and more importantly tomorrow's, clients.
Clients no longer just want an answer to their legal question or a solution to their present problem. They want a legal service and a business partner to advise them. They are accustomed to using digital content and products to help them do their jobs better, and communicate more effectively.
Senior lawyers and partners need to get grips with this shift in the legal market, and fast. Take advantage of the younger lawyers and employees coming through your firm who more readily can champion and implement the digital technologies available.
This change won't be easy – such a shift in dynamic never is – but for law firms to survive and stay current they will need to lose the fear which blocks their ability to innovate.
This reluctance to move with the times is a subject we touched on in our blog previously. While there are those who are concerned about adapting to new legal technologies, cloud-based applications like Encompass Verify for Law will prove crucial to providing a better client service not only with existing clients, but with attracting and onboarding new opportunities.
about encompass
Founded in 2011 by entrepreneurs Roger Carson and Wayne Johnson, and operating from the UK, encompass is the creator of unique, innovative Know Your Customer (KYC) software for banking, finance, legal and accountancy that enable better, faster commercial decisions. The company is driven by the belief that the best decisions are made when people understand the full picture.
want to turn regulatory compliance
in to a competitive advantage?
Contact us today to arrange your personalised consultation of encompass. Discover how our KYC automation software can help your business accelerate onboarding and give you peace of mind that you are regulator ready.