this portal provides you with information on our solutions and how we work with C6
share this video
https://encompasscorporation.wistia.com/medias/ijpr5mta98
How many data providers (including paid for or free access to registries and exchanges) do you use and who are they?
3 or more data sources: This is good as it will reinforce the benefits of how encompass can bring all data sources together for a single view of the customer.
1 to 2 data sources: Probably won't see the benefit of encompass as this will be manageable.
How big is your onboarding team, and where are they based? It is good for us to understand the size of their team and where they are based. Often delays and control of information is lost with larger teams that work across multiple jurisdictions.
How many customers do you onboard per month?
100 or more: encompass would be happy to have a conversation with an existing customer or prospect if they onboard more than 100 customers per month.
Less than 100: Probably won't see the benefit of encompass as this will be manageable.
Do you have multiple policies for different jurisdictions?
Often control of information becomes difficult when analysts are using multiple policies. encompass provides control of how data is collected through robotic process automation, and follows specific requirements set out by the bank, taking away the possibility of human error in collection of data.
Do you need to remediate a book of business? If so, what is your current process?
In some cases, financial institutions can manage their onboarding process but have a big pain point around remediation of a large batch of clients. encompass has a solution to remediate large volumes on behalf of customers through our encompass remediate offering, using automation tailored to the customers' requirements.
what does encompass do?
encompass is a software provider that aggregates multiple data sets to provide you with a single view of a customer and dramatically reduce your onboarding time from hours to minutes.
encompass' products robotically search structured and unstructured data to automate KYC, AML and EDD policies. They consolidate the collection of multiple data sources globally, dramatically improving onboarding and remediation speed.
Key elements, including UBOs, PEPs, sanctions and negative news, are identified, visualised and verified, with each stage of the process featuring risk assessment, monitoring and remediation, enabling enhanced decisions.
do we need to sign a new contract?
Yes, you will need to have a separate contract in place with encompass.
how do encompass commercials work?
encompass gives you the ability to work with multiple data vendors with whom you already have existing contracts with. You are able to add additional data vendors to the platform and this can be facilitated by encompass who can make the introductions. However, they remain data agnostic, and simply use your API credentials with the vendor to pull in the required data into the platform.
The encompass contract is volume based and details of these can be discussed with an encompass representative.
are you charging me more to access the same data?
We, the data provider, will not charge you more to access our data through encompass.
There is, however, an additional fee charged by encompass to federate all your data vendors into a single view which gives you greater control of your information and dramatically reduces your time to onboard customers.
do we then access data through encompass rather than directly from you?
By using encompass, you will still be accessing our data that we supply you, but rather than having to individually access separate data sets, encompass leverages our data through an API. This also gives you the ability to pull additional data sets including other data providers, registries and exchanges into one view.
how is the system set up? what is the implementation process?
You can access the encompass platform either through a web-based platform, integrate it into your onboarding workflow through the use of an api, or through existing integrations like fenergo.
Implementation by encompass is handled by a dedicated customer success team, and the time frame for this is dependent on your requirements.
where does the data sit? what security measures are in place?
encompass use Amazon Web Services (AWS) and IBM BlueMix servers, which are hosted in the United Kingdom, and include disaster recovery servers. encompass are also certified to ISO 27001.
who do we contact to add data? who would be our point of contact going forward - you or encompass?
Once you have a contract in place with encompass, you will be given a dedicated contact and will be able to liaise with them for all requirements and questions relating to the encompass platform. If you would like to add data from us, you can of course contact me directly.
which other firms / tier 1 banks are encompass working with?
encompass currently have around 250 clients globally including financial institutions, information providers and legal firms and we have number of ongoing projects together.
can encompass access more registries or data sources that they are not currently integrated into?
Yes, absolutely. encompass have already added a number of market-leading data sources which meet most client's onboarding requirements. However, as the market evolves and if new sources are required or individual clients have specific needs, encompass can look to get these added.
for further information on encompass, who do i contact?
Please contact Nick Ford, Head of Partnerships at encompass, if you have any further questions. Contact him directly on +44 (0) 7928-489-762 or email nickford@encompasscorporation.com.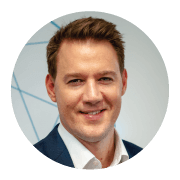 Nick Ford
Head of Partnerships
nickford@encompasscorporation.com
+44 (0) 7928-489-762
Alex Oxford
Head of Sales Asia
alexoxford@encompasscorporation.com
+852-5334-3559
Magalie Pimentel
Head of Marketing
magaliepimentel@encompasscorporation.com
+44 (0) 7584-430-847