all your data from one platform
risk automation for financial services
We have prepared this webpage for you to demonstrate and highlight the key benefits that our KYC solution, encompass confirm, will bring to your business.
connect all your current data and intelligence providers through one platform, gain more resources and improve control
In KYC, many operations have rapidly developed in response to regulatory change, rather than designed with operational efficiency in mind. Current operations and processes are taking valuable resource time and impacting customer experience. Going to multiple data providers to build the information required is time consuming and difficult to control.
encompass confirm solves this problem
encompass confirm uses Robotic Process Automation (RPA) to connect your existing data sources on one platform. Set up your personalised workflow to reflect existing policies and process, automatically approving organisations meeting your companies risk requirement, and only spend time on referred matches. Accessed as a stand-alone platform or as an API through your existing system, enhanced risk assessment, monitoring and remediation can now be achieved at scale through the power of automation.
with encompass confirm, you get the full picture, fast.
watch encompass confirm in action
In this short video, we demonstrate the key features of encompass confirm, including our robotic process automation, our extensive industry-leading data providers, chart view and automatic audit trail.
key benefits of encompass confirm

accelerate and standardise customer onboarding
Eliminate hours searching, downloading, printing and reviewing information from multiple sources in a variety of formats.

communicate complex situations visually
Speed up communications and understanding between your frontline staff, compliance officers and regulators.

effectively capture the external information you need
Link information to existing systems to build a deep understanding of new customers while applying global AML/KYC standards.

implement a scalable compliance operating model
Relieve front-line staff of AML/CTF information collection activities to focus on what they do best – building relationships with customers.

maintain visibility from decisions back to data
Retain source documents and provide an auditable record of how information is discovered and used in your compliance process.

transparent and auditable customer onboarding
With built-in compliance, all activity is automatically logged with a user identifier, and a date and time stamp to meet stringent audit controls.
all the data you need in one place
In an increasingly global market place, it's critical that businesses are able to access data sets with global reach, and be confident they are compliant with the latest AML regulations and they know who they are doing business with.
We have over 30 data partnerships established and available to users of encompass confirm, offering more connections to trusted, industry-leading global data sources covering company information, electronic ID verification, AML screening and property.
our data partners include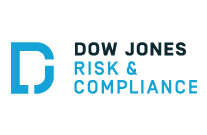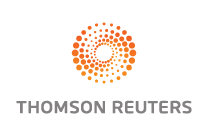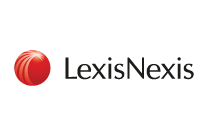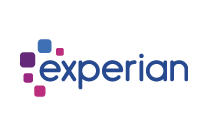 remediate your entire customer back book
With remediate, encompass confirm effortlessly conducts KYC policy processing across your entire back book to the high standards of due diligence you apply to your new business KYC processing.
An easy three-step guide helps you through compiling, uploading and processing the remediation data using your encompass confirm automated KYC policy. A progress update notifies you when remediation is completed. Automatically created profiles let you know if your attention is needed. encompass remediate delivers faster and cheaper remediation processes, proven regulatory compliance and safer risk management.
Speak to Mahesh Jugoo today to discover how encompass confirm can augment your existing workflow, accelerate your customer onboarding and transform your compliance obligations into a competitive advantage.