equifax
Automate search across official registers and validated sources to get a single, verified view of the parties you and your clients do business with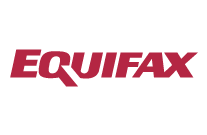 Equifax Optima and Directors
Business intelligence to support commercial decisions.
With live access to Equifax Optima and Directors reports, encompass users can uncover the real risks in businesses and help make sure you only do business with credible organisations and individuals. Equifax offers a large set of data assets that enable you to screen and monitor customers, helping to safeguard your business against hidden risk and fraud.
encompass products have access to one of the largest sources of detailed consumer and business data in the UK, providing insight into the behaviours and drivers behind the economy helping our clients drive their businesses forward.
View all information sources available with encompass products
discover what encompass can do for you
Ready to learn how encompass can accelerate your client onboarding and compliance checks?
Fill out the form to request your personalised consultation on how encompass can help your business. Alternatively you can contact our team directly on 0333 772 0002.