land registry
Automate search across official registers and validated sources to get a single, verified view of the parties you and your clients do business with.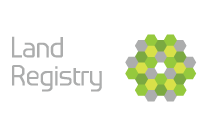 Land Registry
Land Registry is responsible for maintaining more than 24 million titles of property ownership in the UK. Individuals or organisations must apply to Land Registry to register unregistered land, register a new owner of a property following a sale and other interests affecting registered land, such as mortgages or leases.
Available reports:
Land Registry Address Search
Land Registry Title Search
View all information sources available with encompass products
discover what encompass can do for you
Ready to learn how encompass can accelerate your client onboarding and compliance checks?
Fill out the form to request your personalised consultation on how encompass can help your business. Alternatively you can contact our team directly on 0333 772 0002.