red flag alert
Automate search across official registers and validated sources to get a single, verified view of the parties you and your clients do business with.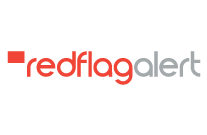 Red Flag Alert
Red Flag Alert is an online business information bureau.
The database includes 3 million records on every business in the UK, from the sole trader through to limited and quoted companies, as well as up to five years profit and loss account and balance sheet information, details of directorships, company secretaries and shareholders, legal notices, bank and debenture information. The database also contains full Gazette information on all UK insolvencies, enabling you to keep track of a company and any payments you may be due from your insolvency claim.
View all information sources available with encompass products
discover what encompass can do for you
Ready to learn how encompass can accelerate your client onboarding and compliance checks?
Fill out the form to request your personalised consultation on how encompass can help your business. Alternatively you can contact our team directly on 0333 772 0002.