on demand webinar
understanding 5MLD
practical implications and anticipating future regulatory changes
watch our on demand webinar
5MLD represents the latest update to the Anti-Money Laundering (AML) directives put out by the EU. Like these previous directives, the goal is to stay current with changes in money laundering techniques. Financial crime continues in whatever form that is available, and regulators need to adapt to these changing circumstances with new updates.
There are six major updates in the latest AML directive and during this 40 minutes webinar, Dr. Henry Balani, compliance and AML consultant and academic, discusses these updates and how they affect AML compliance. Key learnings from the session include:
why 5MLD?
how is 5MLD different from previous directives?
how to meet 5MLD requirements
implications of American regulations
upcoming changes to 6MLD
Fill out the form to watch the on demand webinar.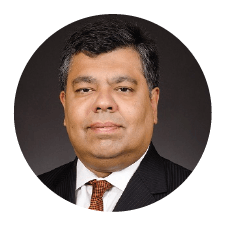 about Dr Henry Balani
Dr. Henry Balani is currently Principal at Blockchain Advisory Institute, where he advises companies on using the Blockchain to drive innovation in the real estate and the financial services sector. Dr. Balani is a noted industry commentator on issues leveraging the Blockchain, Digital Assets, Sanctions and Regulatory Compliance. As a published academic, Dr. Balani also lectures on international business, economics and regulatory compliance courses globally. At Accuity, a division of the RELX Group (formerly Reed Elsevier) he was responsible for driving Blockchain partnerships and thought leadership in the financial services industry.
Dr. Balani holds a Doctorate in Business Administration from the University of Wisconsin, an M.B.A. from Northern Illinois University in the USA and B.S. in Economics, International Trade and Development from the London School of Economics.