ON DEMAND WEBINAR
Cutting Through the Buzz:
A Rough Guide to Legal Analytics
In this free 30 minute webinar, legal industry advisor Chris Bull and Encompass Product Manager Natasha Miller demonstrate how modern law firms use technology, data and analytics to secure client loyalty. Walk away with practical insights into:
The evolution of Legal Analytics
How Visual Analytics can transform your firm
The pragmatic approach: deciphering AI & the 'Four As': Analytics, Automation, Aggregation & Augmentation
Best practice use of Business Intelligence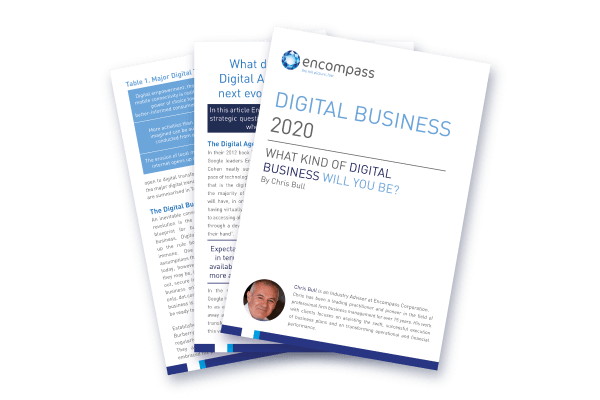 [Whitepaper] Digital Business 2020
What do the changes brought by the digital age mean to you and the next evolution of your business?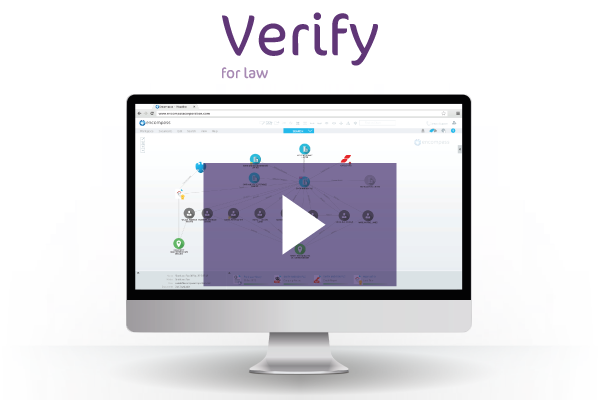 Take a look at
Encompass Verify
Discover the power of legal analytics and find out what Encompass Verify can do for your firm.
Information to Impact
Legal industry advisor Chris Bull presents the six stage model that enables firms to take hugely topical but too-often obscure and technology-centric issues.

Better, faster commercial decisions
See Encompass Verify in action and learn how your firm can;
Visualise complex corporate structures
Dramatically accelerate search and review
Demonstrate compliance with ease
Streamline processes to reduce un-billable work