on demand webinar
Digital onboarding in the legal sector
How to improve the onboarding experience to meet expectations
Watch our on demand webinar
As a result of the COVID-19 pandemic, digital onboarding has become more important than ever, as organisations look for fast, efficient processes that allow them to streamline services and still work effectively amidst ongoing restrictions.
Are law firms' onboarding processes meeting expectations? In this webinar, Amy Bell (Teal Compliance) offers her insight, and reflects on Encompass research that delved into businesses' experiences.
Exploring what the survey findings tell us, and how onboarding has evolved in the industry, key topics include:
what firms can do to improve the onboarding experience to ensure they meet expectations
how firms' digital services have evolved since the start of the pandemic
how the appetite for digital transformation initiatives in legal compares to other industries
Fill out the form to watch the on demand webinar.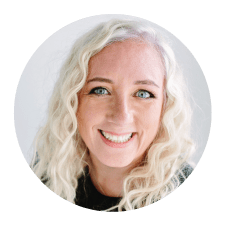 about Amy Bell
Amy Bell is a Compliance Consultant and director of Teal Compliance, where she helps firms adapt to the changing legal landscape by supporting everyone in a firm to understand compliance and how to apply risk management principles to improve client service and deliver efficiency.
Amy is also a current member and former chair of The Law Society's Money Laundering Task Force, and the author of The Law Society's Elearning and Toolkit on the Bribery Act.
A full and accurate picture of beneficial ownership is the foundation of effective KYC.
Manually building this picture from a plethora of documents and third party data sources, however, is a long, expensive and error-prone process.
Encompass' intelligent process automation conducts live document and data collection, analysis and integration from public and premium sources to bring transparency to complex corporate structures and ultimate beneficial ownership, delivering the most accurate and complete KYC on demand.
The full picture of a customer significantly enhances the effectiveness and efficiency of subsequent KYC activities including screening and IDV - both of which can be carried out seamlessly in the Encompass platform if required.
All information on a customer, along with supporting documents, is dynamically compiled into a comprehensive, digital KYC profile that Encompass can also monitor for ongoing regulatory risk.