MEET THE ENCOMPASS TEAM AT THESE UPCOMING EVENTS
KYC – Are You Regulatory Ready?
Tuesday 27th June 2017, Milbank, London
oin representatives from the regulators, law firms and LawTech for this informative Lunch and Learn event focussed on the new challenges faced by compliance professionals regarding MLR2017. This extended educational session will focus on the recent regulatory developments including the hot-off-the-press UK Money Laundering Draft Regs 2017. Presentations will cover the AML and KYC challenges law firms are faced with today and the panel will review how technologies are revolutionising KYC processes within the legal profession and are key to enabling a response.
Walk away with an understanding of:
the key aspects of the new legislation and guidelines

the role of the newly created Office for Professional Body Anti-Money Laundering Supervision

weakness and common pitfalls with current law firm KYC operations

real technology and data solutions, purpose built for this challenge

approaches to remediating clients in bulk to get compliant and stay compliant
Agenda
11:30-11:45 Registration & Coffee
11:45-12:00 Welcome by Chairman
Chris Bull, Executive Director Kingsmead Square and Legal Technology Consultant
12:00-12:20 Update on recent regulatory developments
Amy Bell, Director at Amy Bell Compliance & Chair of the Law Society's Money Laundering Task Force
12:20-12:40 What compliance challenges are law firms faced with today?
Susannah Cogman, Partner at Herbert Smith Freehills
12:40 – 12:55 Buffet lunch served (Lunch will be provided)
12:55-13:15 Examples of AML Reg Tech
Kalliopi Tsianou, Product Manager at Encompass Corporation
13:15-14:00 Roundtable Discussion
Impact of technology: today's pain points and available solutions
14:00 End
Presenters
Chris Bull, Executive Director Kingsmead Square and Legal Technology Consultant
Amy Bell, Director at Amy Bell Compliance & Chair of the Law Society's Money Laundering Task Force
Susannah Cogman, Partner at Herbert Smith Freehills
Kalliopi Tsianou, Product Manager at Encompass Corporation
Host
Annette Brown, IT Manager
abrown@milbank.com
If you'd like to tweet during this session, the hashtag for the event is #ILTALON.
If you have colleagues in your own or other firms who share your interest in this topic, please invite them to attend with you. Non-members are always welcome at ILTA events, and we hope everyone will learn a little bit about ILTA from the experience.There is no cost to attend, and there is much to be gained.Tell a friend about the ILTA meeting!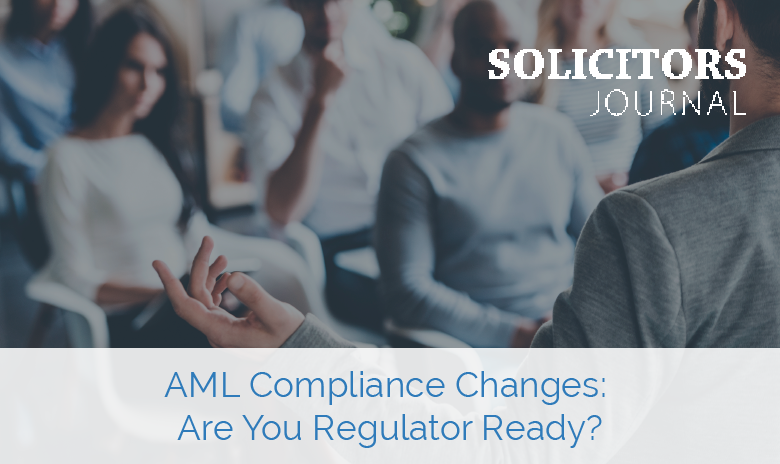 Thomson Reuters Risk Summit 2017
Tuesday 25 April 2017, The Brewery, London
This event brings together thought leaders and practitioners from our financial markets, compliance, risk, anti-money laundering, ethics, audit, and legal communities for a series of interactive discussions on key themes impacting business dynamics.
The Summit provides a series of keynote speakers, panel sessions and breakout sessions with an opportunity to engage in peer networking, share best practices, and to gain insight into how others are addressing the challenges and opportunities you face every day.
We are delighted that our CEO and Co-Founder Wayne Johnson will be appearing at the summit on the breakout session 'Actively Managing Risk, Regulatory & Compliance Exposures in 2017 & Beyond'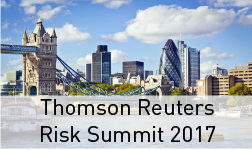 MLROs Conference Two 2017
Wednesday 26 April 2017, Devonshire Square, London
MLROs.com Conference two is the second instalment of the regular industry renowned conferences for 2017. MLROs conferences are always a great value, full day event, packed with major topical issues and expert speakers.
The day includes refreshments, lunch and a post event networking drinks reception, hosted by friends at Squire Patton Boggs.
Encompass Head of Product, Graeme Port, will be speaking on 'The KYC Operational Landscape: Corporate Customer Due Diligence'
In light of the new demands and increased levels of customer due diligence that the MLR2017 call for, Graeme will review the KYC operational landscape including the tools and information available to MLROs which should be considered as part of a modern response.
In this session Graeme will cover:
· Where we've come from; KYC Operations to date
· Corporate customer due diligence today; New regulations: new demands
· The KYC operational landscape; what's available and how can you respond, including an overview of managed service options, information providers and workflow tools
· The future of KYC operations. What's coming down the line, how far away is it and will it help? Including automation, utility plays and blockchain technology.
The conference will provide delegates with the information to enhance the scope and depth of their knowledge across a broad range of subjects, as well as earn valuable CPD points.
Australian Business RegTech Event 2017
Wednesday 3 May 2017, TechUK, London
RegTech is the latest big tech trend. It helps organisations to become smarter and more agile in complying with regulation and regulators to make better use of data reporting proved by industry. Key to RegTech is the intelligent use of data analytics to extract and organise information in a rapid, cost-effective and flexible way.
In this event, we'll be canvassing three perspectives on RegTech and its application in the financial and professional services sector. We will be hearing from:
The Regulator – Nick Cook, Head of Department: Market Intelligence, Data and Analytics, Financial Conduct Authority
The User – Lisa Walker, Head of Compliance, ANZ Bank; Nicole Sandler, VP Resolution & Recovery Planning & Fintech
The Innovator – Wayne Johnson, CEO, Encompass Solutions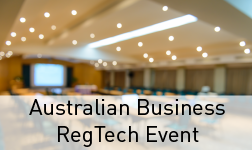 LPM Annual Conference 2017
Thursday 18 May 2017, America Square, London
The Legal Practice Management events are the must-attend events for everyone in practice management from SME law firms.
Highlights include: 
Tom Burton, director, KPMG (previously defence head of cyber at BAE systems:  A blueprint for a secure cyber future – How real is the threat of cybercrime?
Your toolkit for compliance – negotiating the minefield of unreserved work, SRA proposals for accountancy rules, COFA and COLP roles.
Finding people, retaining talent and planning for the future: Finding an oasis of talent when the legal desert is dry.
Breaking the mould: An examination of non-traditional law firm models.
GDPR: Burden or opportunity? An interactive session featuring the blind data game with your host Anne Onymous.
Digital vs human – will robots take your job? 
Exploring business development strategies around pricing.
Visualising the value and vulnerability of your data.
Bribery, fraud and corruption – oh my! Understanding the Fifth AML Directive.
New frontiers and black holes for legal IT.
ACAMS AML & Financial Crime Conference Europe 2017
Thursday 1 June – Friday 2 June 2017, London
Meet face-to-face with over 500 influential global anti-financial crime professionals, policy makers, regulators and government officials next summer in London during our 13th Annual Conference.
This two-day intensive learning event gives attendees an up-to-date briefing on emerging AML and CTF trends, analysis of the latest prevention techniques and a practical understanding of new regulatory requirements. You won't want to miss it.
Gain practical insight into the changing regulatory landscape for anti-financial crime across Europe and internationally
Prepare for the transitional steps needed to implement both the 4AMLD requirements, associated Directive measures designed to combat AML, CTF, bribery and corruption and tax evasion
Develop pragmatic strategic steps towards the effective transformation of existing anti-financial crime policies, procedures and controls across all three lines of defence in your organisation.
Encompass Webinars
What better way to learn more about a visual platform than seeing it in action? Register for an Encompass webinar, watch previous webinars and explore the world of commercial information management.
Save your spot