responding with regtech
overcoming CDD challenges in KYC with advanced automation
Join us on Monday 25 September, 6pm-8pm, for an informal evening of networking and industry briefing for senior operations and risk professionals working in financial and legal and accountancy services.
Hosted by leading RegTech company encompass at the new Scotland House venue in London (opened April 2017), this informative session will cut through the RegTech hype to examine a specific use case: CDD/EDD automation for KYC.
Topics include:
responding with RegTech capabilities
opportunities to transform CDD and EDD with advanced aggregation, analytics and automation
key points from the new Money Laundering Regulations 2017
implications and common pitfalls in KYC operations
Of course we look forward to offering attendees a light selection of fine Scottish fare over the evening at this brilliant new venue.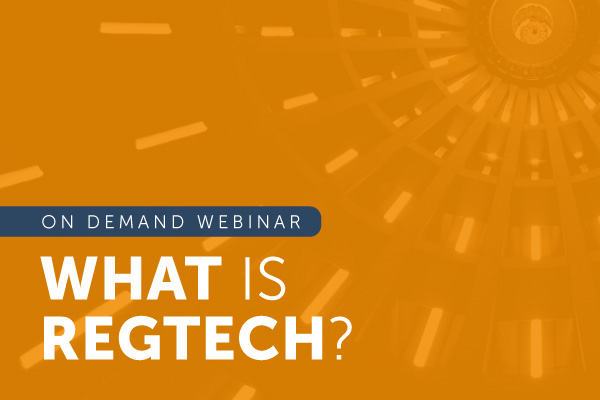 on demand webinar - what is regtech?
In this free 25 minute webinar, we take a look at the history of RegTech, how it has developed, where we are now, and where we can expect the technology to go in the years ahead.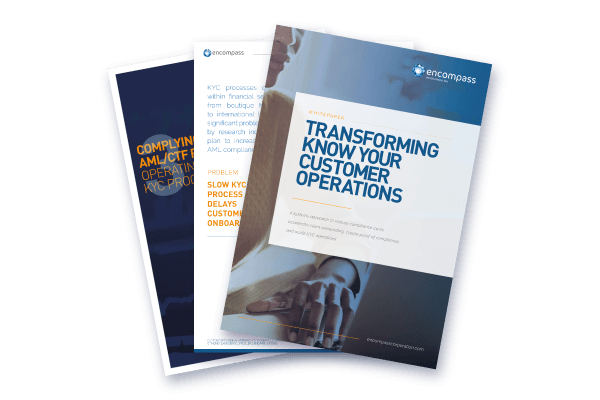 transforming know your customer operations
This whitepaper investigates the current approach taken by banks and financial services towards Know Your Customer (KYC) processing, identifying how automation can deliver economic benefits.
discover what encompass can do for you
transform AML/CTF compliance in to a competitive advantage
Request your consultation today to see encompass in action and learn how your business can;
automate KYC policy searches
access multiple information providers through one software
accelerate customer onboarding
quickly understand complex corporate structures and identify ultimate beneficial owners