money laundering regulations 2017
what you need to know about the new regulations affecting banking, finance, legal and accountancy
With The Money Laundering, Terrorist Financing and Transfer of Funds (Information on the Payer) Regulations 2017 now released, many legal and accountancy firms are having to act quickly to stay ahead of the new demands and ensure they are compliant. Already a tightly regulated sector, the new regulations have placed a level of scrutiny on the industry on a par with what financial service firms have faced since the crash in 2008.
Throughout this year, we have been covering many of the key issues that professional service firms will have to contend with now that the regulations have been enacted. From webinars and blogs to keynote talks at leading industry events, the encompass team have looked to make sure legal and accountancy practitioners are prepared.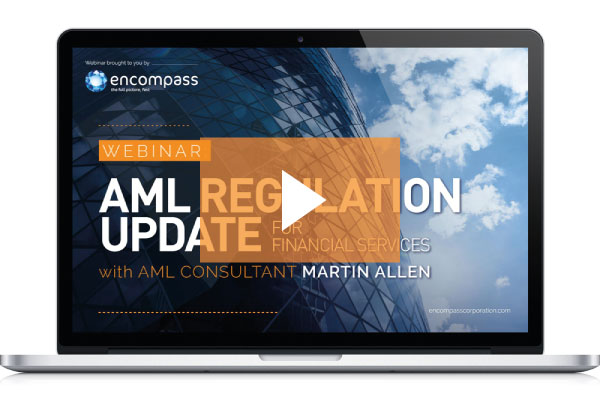 aml regulation update for financial services
In this free webinar with special guest, Anti-Money Laundering (AML) consultant Martin Allen, gain new insight into the impact of new AML regulations and learn actionable changes that your firm can understand and implement swiftly.
watch the webinar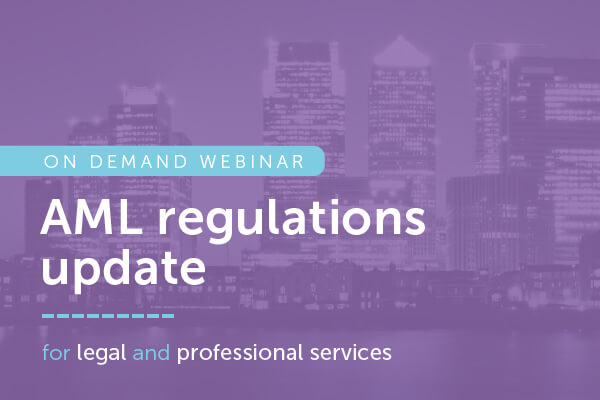 aml regulations update for professional services
encompass VP Operations, Alex Ford, covers the main points you and your compliance teams need to know about changes to Anti-Money Laundering (AML) and Counter Terrorism Financing (CTF) regulation for professional service firms.
watch the webinar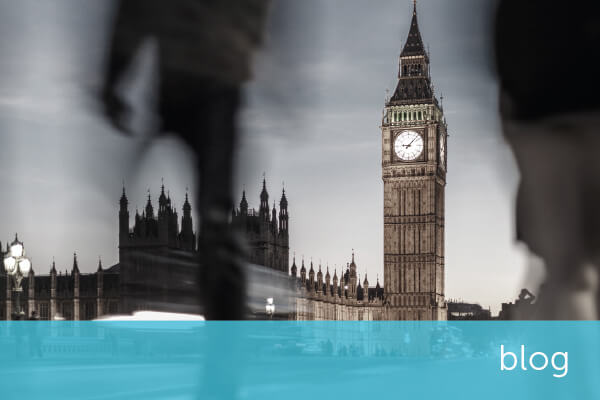 money laundering regulations 2017: risk assessments
The need to undertake risk assessments as a result of new money laundering regulations will have a deep impact on firms and their Anti-Money laundering (AML) policies.
read the blog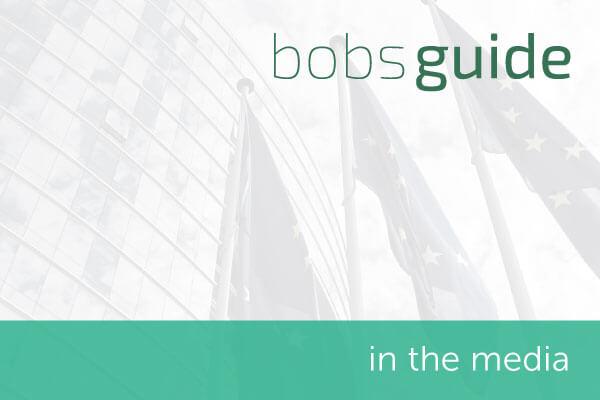 AML4 and its implications for business
With adoption of regulations in line with the EU's 4th Anti-Money Laundering Directive, businesses will now be expected to take a risk-based approach to onboarding new and existing customers, with a greater emphasis on understanding corporate ownership and PEPs, writes encompass CEO Wayne Johnson.
read the blog
discover what encompass can do for you
Ready to learn how encompass can accelerate your client onboarding and compliance checks?
Fill out the form to request your personalised consultation on how encompass can help your business. Alternatively you can contact our team directly on 0333 772 0002.