customer success from encompass
we're here to make you successful, whenever and wherever you need us
dedicated project manager
Every encompass customer receives a dedicated Customer Success specialist to work alongside you to implement our KYC solution. Our Success specialist will help to set-up users, configure your policy templates and co-ordinate staff training. Whether its troubleshooting a technical issue, or seeking best-practice advice on your compliance processes, we're always here to help.
training and support
Our Customer Success specialists will tailor a training programme which recognises your business objectives to focus on the value our products will provide. Our dedicated team provide on-going, in-depth training and education for all encompass users, with a mix of live, instructor-led training, and on-demand e-learning.
understanding your requirements
Although the demands of regulatory compliance are universal, successful encompass implementations are based on an understanding of each customer's unique requirements. We'll guide you through the process to fully configure our products to meet your needs. This allows us to understand your business and share the most relevant best-practice knowledge & expertise we've developed from working alongside similar customers.
what does success look like for our customers?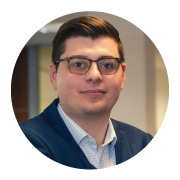 We're committed to understanding our customer's goals and working hard to make these a reality. Instead of concentrating on loose terms such as adoption, retention, expansion or advocacy; I fundamentally believe, by focusing on your desired outcomes, we can achieve all these things – together.
Scott Goodsir-Smyth | Head of Customer Success
encompass products for AML/CTF compliance

encompass confirm transforms compliance obligations into a competitive advantage within banking and finance.

encompass verify reduces lead time from client onboarding to revenue for professional service firms.
discover what encompass can do for you
Ready to learn how encompass can accelerate your client onboarding and compliance checks?
Fill out the form to request your personalised consultation on how encompass can help your business.
Alternatively you can contact our team directly on 0333 772 0002.