Rapid corporate, property, person search. Respond faster and recover more.
uncover more about each new matter
respond rapidly with confidence
improve productivity to increase profits
Accelerate search for faster, better commercial decisions from the beginning of every matter.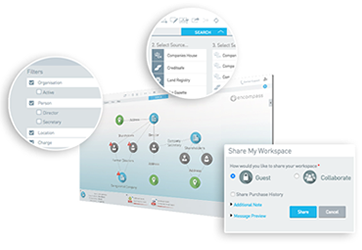 Instantly research targets and new leads, uncover assets – anytime, anywhere.
Grow your business: respond rapidly and recover more
One stop shop: Access a broad range of trusted data sources
Integrated with your case management system.
Automatically extract information about people, companies and property right from the reports and transfer directly to your case management system.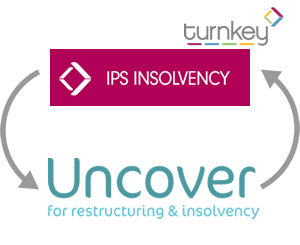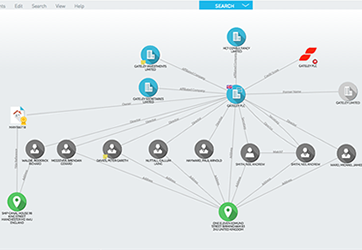 Reduce time spent on company research by 70%, accelerate client on boarding and take action.
Reduce time costs and increase productivity on every case
Visualise company details, funding structures and asset ownership
Realise more assets, recover more hours, deliver better outcomes.
Demonstrate deep understanding of asset ownership and company structures
Focus on the most productive work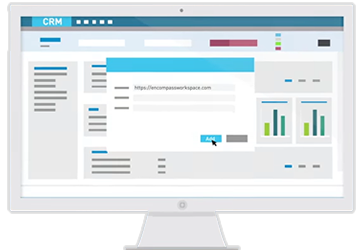 Streamline process, remove costs, demonstrate compliance.
Minimise risk of oversights and improve compliance
Access anywhere, anytime, in the cloud
Key features – Uncover for restructuring & insolvency
IPS integration
Search is made easier with Turnkey IPS integration
Time saving
Conduct security reviews in half the time
Discovery and recovery
Uncover property and asset value and ownership
The full picture
Visualised results highlighting key information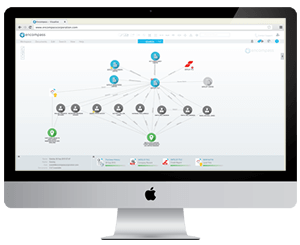 Free webinar
Learn how Encompass Uncover visualises search results from leading UK data sources.
"We didn't want the discussion in the client meeting to be limited to hypotheticals. Encompass enabled us to quickly understand the situation and provide meaningful advice to the client regarding the various registered security interests. Our prompt response surpassed the expectations of our client."
Chris Wilkinson
"When you're in the early stage of an investigation you are constantly hypothesising, wondering and searching. With Encompass, we can get the answers we need immediately. Sometimes the system seems to work as fast as you are thinking."
Dean Newlan
"Investigating large cases can be very time consuming. Using Encompass Uncover we can quickly build a chart highlighting links between companies, subsidiaries and individuals, allowing our team to develop their understanding of complex ownership structures and identify the ultimate beneficial owner(s)."
Ryan Russell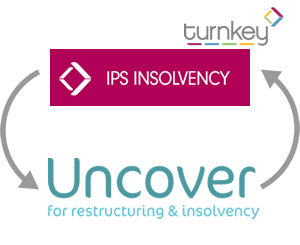 Do you use Turnkey IPS?
"Business processes demand that information flows across activities and through different systems."
Talk to our team today to see Encompass Uncover and IPS are now working together.