know your customer, automated
for legal and accountancy
Hello, Mike.
Following our recent call regarding encompass verify, we have prepared this webpage for you to demonstrate and highlight the key benefits working with our KYC solution will bring to Linklaters.
ensure AML & CTF compliance, onboard clients faster, and reduce the real cost of your KYC process
The Money Laundering, Terrorist Financing and Transfer of Funds (Information on the Payer) Regulations 2017 have now come in to force. All businesses need to update their systems to comply with the new regulatory framework. This is not easily achieved.
Existing compliance workflows consist largely of disparate, standalone systems linked by manual tasks, making processes prone to human error and requiring high-levels of costly oversight.
encompass verify solves this problem
encompass verify robotically searches structured and unstructured information sources to automate your KYC, AML and EDD policies. Key elements including UBOs, PEPs, sanctions and adverse media are all identified, visualised and verified in seconds. Whether it's one, or one thousand customers, enhanced risk assessment, monitoring and remediation can now be achieved at scale through the power of automation.
watch encompass verify in action
In this we video, we demonstrate an example of sourcing data across multiple public registries to combine with ownership, identity, and AML screening information automatically.
key features of encompass verify

accelerate and standardise customer onboarding
avoid KYC delays during inception and on-boarding, keeping unbillable hours to a minimum

communicate complex situations visually
speed up communications and understanding between your frontline staff, compliance officers and regulators

maintain audit trails from decisions back to documentation
retain source documents and provide an auditable record of how information is discovered and used in your compliance process

streamline Know Your Customer processes
single software application for all the client information and documentation your firm needs, reducing time to perform KYC tasks, and providing the reassurance of consistent and robust AML/CTF policy adherence

effortlessly update client information
refresh and recheck client documentation at the touch of a button, and swiftly provide verified documentation for audits to SRA standards

effectively capture the external information you need
link information to existing systems to build a deep understanding of new customers while applying global KYC standards
all the data you need in one place
In an increasingly global market place, it's critical that businesses are able to access data sets with global reach, and be confident they are compliant with the latest AML regulations and they know who they are doing business with.
We have over 25 data partnerships established and available to users of encompass verify, offering more connections to trusted, industry-leading global data sources covering company information, electronic ID verification, AML screening and property.
Click here to download our How Billing Works brochure to see all reports currently available and the billing methods for data products within encompass verify.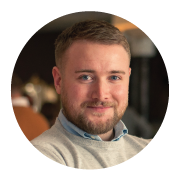 Speak to Richard Beattie today to discover how encompass verify can augment your existing workflow to accelerate your client onboarding and transform your compliance obligations in to a competitive advantage.