Cutting through complexity in financial crimes compliance
Forbes discuss how Encompass can cut the complexity in Ultimate Beneficial Owner (UBO) discovery and adverse news false positives.
Encompass was recently mentioned in a Forbes article, contributed by Bain Insights, that highlights the many challenges regulated institutions face in complying with more stringent regulation aimed at protecting the global financial system from abuse by criminals and terrorists.
The article resonated with me because I hear these same challenges in the conversations we have with banks and other regulated firms daily, especially in light of the enhanced requirements around ultimate beneficial ownership identification and verification. These include:
Highly manual and repetitive processes, prone to human error
Data quality and completeness issues, and the need to access multiple sources
Rigid models that cannot keep up with the pace of regulatory change
Inexperienced staff, especially in offshore centers, increase inefficiencies
Banks and other regulated firms realise that to protect themselves from risk and drive efficiencies a new approach is needed to streamline and speed up UBO discovery, and reduce the noise of false positives in adverse media screening.
According to the authors:
Strong financial crimes compliance strategy now virtually requires some form of partnership with specialist regulatory technology firms, or "regtechs," which have developed expertise that most banks would find too costly or time consuming to develop themselves. Regtechs range from know-your-customer or anti-money-laundering specialists such as Palantir, to customer onboarding and workflow process firms such as encompass and Contego, to major technology firms including IBM and Oracle, to utilities such as Experian and Accelus, which act as intermediaries or data providers to other companies.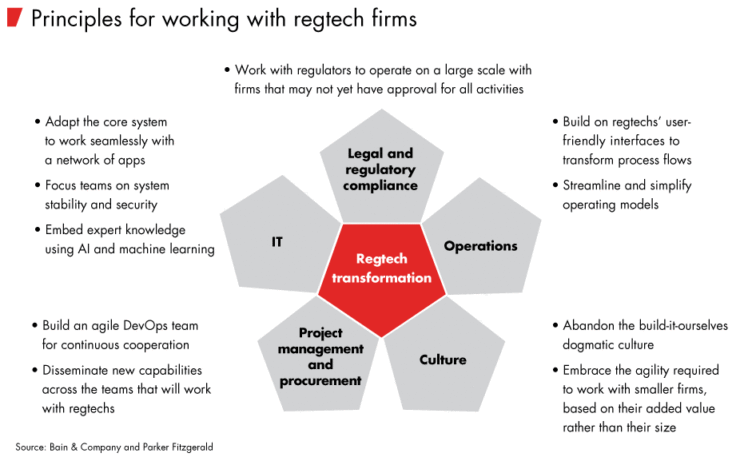 The efficiency gains of using this kind of technology from encompass are clear. Our customers tell us that it currently takes on average three to four hours to gather and analyze the information needed to perform effective KYC (Know Your Customer) from registries, and other free and premium sources of information. With encompass this is reduced to a couple of minutes, and by integrating this technology into existing client onboarding or lifecycle management systems, banks can realise these cost and efficiency gains right now.
We are keen to help you achieve this efficiency; get in touch and let us help.
You also might be interested in