THE NEW STANDARD
FOR KNOW YOUR CUSTOMER
for banking, finance, legal and accountancy
create proof of compliance, increase velocity of onboarding and improve productivity
In the present regulatory environment where risk of reputational damage, significant fines and even prison sentences is all too real, ensuring compliance with internal Anti-Money Laundering (AML) and Counter-Terrorist Financing (CTF) policies directly influences your company's earnings and profits.
This is not easily achieved.
Existing compliance workflows consist largely of disparate, standalone systems linked by manual tasks, making processes prone to human error and requiring high-levels of costly oversight.
encompass resolves this problem
encompass is the creator of KYC automation for major financial and professional service firms globally. It is the only provider of simultaneous, real-time access to multiple sources of global company and person data. By using robotic search to discover everything your KYC policy demands, encompass delivers more efficient processes and faster, safer regulatory compliance, resulting in lower costs and superior risk management.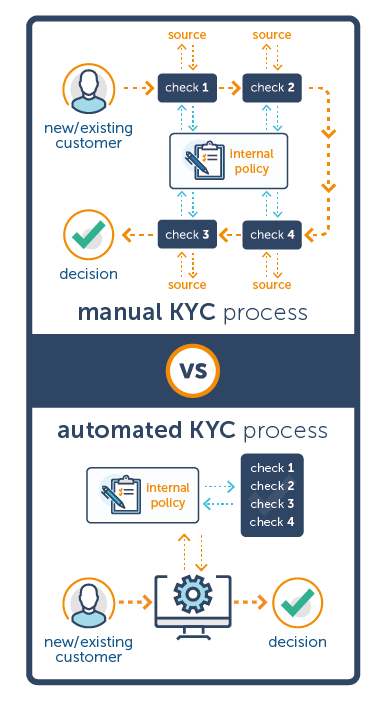 encompass products for AML/CTF compliance

encompass confirm transforms compliance obligations into a competitive advantage within banking and finance.

encompass verify reduces lead time from client onboarding to revenue for professional service firms.

KYC policy automation
Whether onboarding one customer or one thousand, encompass provides automated, rapid AML/CTF checks, so you can be guaranteed you are meeting the needs of internal policies

secure cloud-based solution
encompass products are delivered as Software-as-a-Service – accessed through your browser, there is no need for expensive hardware, major upfront costs or time-consuming installation and maintenance

industry-leading data sources
encompass provides a single point of access for all the data sources you need for customer onboarding, significantly reducing the time spent gathering the information required to make your decisions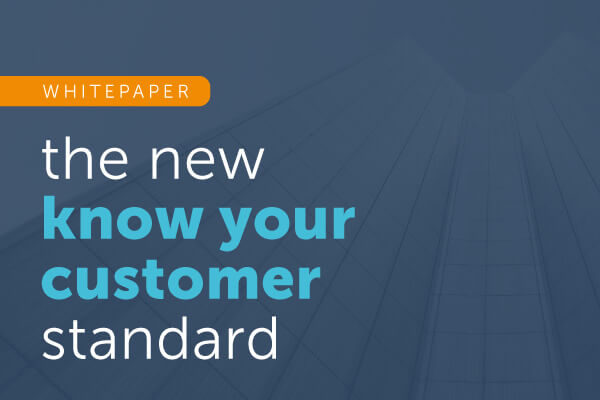 whitepaper- the new KYC standard
In light of the latest changes to money laundering regulations, we investigate how RegTech is setting the new standard for KYC in professional service firms
webinar - MLR 2017 4 months on with Amy Bell
Join us for an insightful webinar with our legal industry advisor, Amy Bell, as she explores practical steps for law firms in light of MLR 2017.
discover what encompass can do for you
Ready to learn how encompass can accelerate your client onboarding and compliance checks?
Fill out the form to request your personalised consultation on how encompass can help your business. Alternatively you can contact our team directly on 0333 772 0002.
encompass in the media
from announcing our customer wins and industry-leading data partnerships to encompass team members adding their voice to industry debates, we've been featured in hundreds of publications.