we believe the best decisions are made when people understand the full picture
Wayne Johnson | Co-Founder and CEO
Encompass is the creator of Know Your Customer (KYC) automation for major financial and professional service firms globally.
Through personal experience, we know that access to the full picture can empower businesses to fight global financial crime. Following the successful exit of their big data visualisation company, our founders, Wayne Johnson and Roger Carson, became investors themselves. One of those investments proved very costly when they became victims of financial crime. Frustratingly, information on the parties involved that would have flagged this risk was available, but inefficient, manual processes meant it was overlooked. With the full picture, Wayne and Roger would have walked away from the deal.
This experience led them to set up Encompass with the mission of enabling regulated firms to comprehensively detect and prevent financial crime and reduce regulatory risk.
Encompass' intelligent process automation conducts live document and data collection, analysis and integration from public and premium sources to bring transparency to complex corporate structures and ultimate beneficial ownership, delivering the most accurate and complete KYC on demand.
The full picture of a customer significantly enhances the effectiveness and efficiency of subsequent KYC activities including screening and IDV – both of which can be carried out seamlessly in the Encompass platform if required.
All information on a customer, along with supporting documents, is dynamically compiled into a comprehensive, digital KYC profile that Encompass can also monitor for ongoing regulatory risk.
Wayne Johnson
Co-Founder and CEO
Wayne co-founded Encompass in Sydney and took the Encompass product to market there in 2012. Since then, as CEO he has led the international expansion of Encompass, including the launch in the UK in 2015 and Singapore in 2018, and recognition as one of the UK's most influential RegTech firms.
Prior to Encompass, Wayne was co-founder and CEO of Software Associates, until the company's successful exit to a Hong Kong listed Company.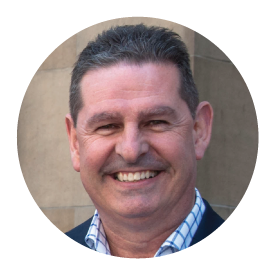 Roger Carson
Co-Founder & Global Financial Sales Director
Roger co-founded Encompass and has brought the company's vision to life expanding its reach and impact from Australia to the UK. His global outlook is informed by a highly successful international sales career with Andersen Consulting and then Unisys in the USA, South Africa, and Australia, as well as leadership roles in Asia.
Prior to Encompass, Roger founded Pacific Advantage Services, raised Capital from Europe for Asian distribution, and completed a trade sale to IM Invest.
2012
2012
Encompass launches in Australia, first to apply visual analytics to corporate, property and person information.
2014
2014
Major deal signed with international risk management and information business, SAI Global, granting exclusive rights for Australian market.
2015
2015
Encompass launches in the UK. Connections established to major UK data sources to enable simultaneous, real-time access.
2016
2016
First to automate Know Your Customer searching using intelligent process automation. £3.6M co-investment from SIB and Adcock PE group.
2017
2017
KYC automation products launched: Encompass Confirm for banking & finance, and Encompass Verify for legal & accountancy.
2017
2017
Launch of Encompass Remediate, allowing batch refresh and remediation through intelligent process automation of full client books.
2018
2018
Establishment of offices in Singapore to drive sales, distribution and data partnerships across APAC region.
Discover what Encompass can do for you
Ready to learn more about Encompass' intelligent process automation platform for KYC?
Fill out the form to request your personalised consultation on how Encompass can help your business. You can also contact our team directly on +44 (0) 333-772-0002.