We believe the best decisions are made when people understand the full picture.
Wayne Johnson, Co-Founder and CEO
At Encompass Corporation we are delivering the power of visual analytics and automation to professionals who rely on commercial data.
Encompass was founded in 2011 in Sydney by Wayne Johnson and Roger Carson – seasoned technology professionals who independently have founded international software businesses, raised capital and engineered successful exits.
Roger believes "it's not about the data, it's about what you do with data". He's right. Wayne advises: "think strategic, act tactical – and make your own coffee". And that's how we operate – our Glasgow office has six coffee machines! At the head of our operations Alex Ford maintains clear lines of communication with our customers and partners. Graeme Buchanan directs the work of the technical experts who build our product.
Driven by the belief that the best decisions are made when people understand the full picture, our team created a visual way to search, review and manage commercial data, sourced from public registries, credit bureaus, property/asset valuation sites and a growing range of trusted data streams.
November 2016 Encompass Confirm launched for banking & finance

Oct 2015 Product suite introduces Encompass Verify to serve the UK Legal market

May 2015 Encompass launches in the UK for Insolvency & Restructuring

2014 Encompass grant Australian sales rights to SAI Global

2012 Encompass launched in Australia

2011 Encompass Founded
Today we have offices in Glasgow, London and Sydney and a rapidly expanding international team. By listening to professionals we discovered that they wanted a new way of working with commercial data – an approach radically more efficient and effective than their traditional methods. By harnessing the best of modern technology with deep understanding of user-experience design, by automating testing and by adopting agile development we deliver a robust, scalable solution. It's exciting, it's disruptive, and it's changing how commercial information is bought and sold.
OUR FOUNDERS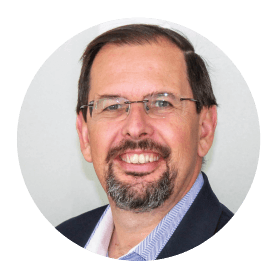 Wayne Johnson
Co-Founder and CEO
Wayne has won recognition as an entrepreneur and leader in the information industry. He has raised venture capital in the USA and won multi-million dollar grants from government. Putting capital to work, Wayne founded Software Associates in 1986 and served as CEO and chairman until the company was acquired by QHA, a Hong Kong listed Company in 2001. Software Associates grew to 60 staff with offices in the US, and Hong Kong. With a focus on enterprise integration, Software Associates successfully built and deployed major applications including telecommunications billing, Internet banking and corporate-wide customer care for the region's major banks, insurers and telecommunications companies.
Prior to co-founding Encompass Corporation, Wayne spent six years engaged in numerous property development, structured finance and private equity assignments. As Vice President of E-healthcare Asia he played a key role in the company's acquisition strategy in the region.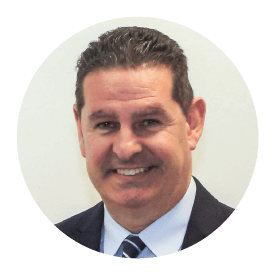 Roger Carson
Co-Founder and Global Sales Leader
Since co-founding the company in 2010, Roger shapes and advances global sales strategy at Encompass Corporation. He drives growth of our customer base by engaging channel partners and leading the company's experienced and ambitious sales team. Roger's passion inspires our team to make Encompass the platform of choice for professionals who work with commercial information.
Since meeting Wayne Johnson in 1991, they have partnered to establish a number of successful businesses. Roger has also created his own ventures, including 2M Services – a provider of corporate sales and support capability throughout Asia for early stage US technology vendors.
Roger has built a career in the technology business. After completing his Bachelor of Business in Finance, he gained extensive experience with multinational firms including Accenture, Unisys (South Africa and Australia) and BEA Systems.
The genesis of the Encompass platform was in a personal involvement with a large property development project. His experience in being unable to immediately access to accurate information that he needed stimulated the seed of an idea. He and Wayne together envisioned a solution that would quickly inform him of the people, property and companies related to the project in question. Developed to fill this gap, Encompass highlights risks and opportunities. Using the plethora of data now available in the marketplace, Encompass will highlight valuable information needed to make sound commercial decisions.
Away from work, Roger enjoys golf, squash, swimming and travel. His keen interest in world affairs is informed by experience of living in the US, South Africa, Hong Kong and Australia.