we believe the best decisions are made when people understand the full picture
Wayne Johnson | Co-Founder and CEO
At Encompass Corporation we are delivering the power of visual analytics and automation to professionals who rely on commercial data.
Encompass was founded in 2011 in Sydney by Wayne Johnson and Roger Carson – seasoned technology professionals who independently have founded international software businesses, raised capital and engineered successful exits.
Roger believes "it's not about the data, it's about what you do with data". He's right. Wayne advises: "think strategic, act tactical – and make your own coffee". And that's how we operate – our Glasgow office has six coffee machines! At the head of our operations Alex Ford maintains clear lines of communication with our customers and partners. Graeme Buchanan directs the work of the technical experts who build our product.
Driven by the belief that the best decisions are made when people understand the full picture, our team created a visual way to search, review and manage commercial data, sourced from public registries, credit bureaus, property/asset valuation sites and a growing range of trusted data streams.
Today we have offices in Glasgow, London and Sydney and a rapidly expanding international team. By listening to professionals we discovered that they wanted a new way of working with commercial data – an approach radically more efficient and effective than their traditional methods. By harnessing the best of modern technology with deep understanding of user-experience design, by automating testing and by adopting agile development we deliver a robust, scalable solution. It's exciting, it's disruptive, and it's changing how commercial information is bought and sold.
November 2016 Encompass Confirm launched for banking & finance

Oct 2015 Product suite introduces Encompass Verify to serve the UK Legal market

May 2015 Encompass launches in the UK for Insolvency & Restructuring

2014 Encompass grant Australian sales rights to SAI Global

2012 Encompass launched in Australia

2011 Encompass Founded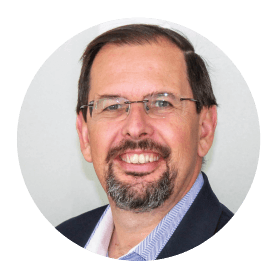 Wayne Johnson
Co-Founder and CEO
Wayne co-founded Encompass Corporation in Sydney and took the Encompass product to market there in 2012. Since then, as CEO he has led the international expansion of of Encompass Corporation, including the UK launch in 2015 and recognition as one of the UK's most influential RegTech firms. Prior to Encompass Wayne was co-founder and CEO of Software Associates, until the company's successful exit to a Hong Kong listed Company.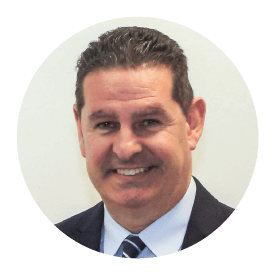 Roger Carson
Co-Founder and Global Sales Leader
Roger co-founded Encompass Corporation and has brought the company's vision to life expanding its reach and impact from Australia to the UK. His global outlook is informed by a highly successful international sales career with Andersen Consulting and then Unisys in the USA, South Africa, and Australia, as well as leadership roles in Asia. Prior to Encompass, Roger founded Pacific Advantage Services, raised Capital from Europe for Asian distribution, and completed a trade sale to IM Invest.