ebook
The role of RegTech in successful CLM initiatives
Advantages of partnering to address the biggest disruptions to financial services
Download the ebook
There are two key challenges that are leading banks and other financial institutions towards reconfiguring how they manage customer data and related processes.
These centre on the acceleration of digital transformation in the financial services industry and the recognition that dealing with money laundering, terrorist financing and fraud is too big, and complex, a problem to be solved by a single technology supplier.
To tackle these issues, organisations are increasingly looking to Client Lifecycle Management (CLM) systems, which are viewed by many as the optimum response. When integrated with best-of-breed data providers, CLM systems offer an effective way of gaining a single source of truth about a customer – a holy grail that the industry has been seeking for the last two decades.
In this ebook, we explore the advantages of CLM vendors and data providers partnering to collectively address some of the biggest disruptions to financial services.
Fill out the form to download the ebook.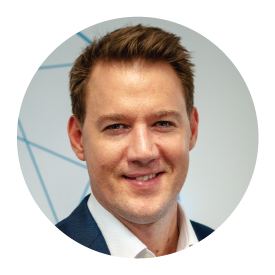 about Nick Ford
As VP Strategic Alliances at Encompass, Nick is responsible for leading the overall strategy and revenue growth from partners and distributors globally.
Nick joined Encompass at the end of 2017, bringing a wealth of business development and sales experience within the financial sector. Nick has a deep understanding of KYC and client onboarding, data and the adoption of new technology and services.
Prior to Encompass, Nick worked for a global information services provider within risk managed services and more specifically within KYC managed services. Prior to that, Nick gained a decade of sales and business development experience in various firms, both in the UK and South Africa.
Connect with Nick on LinkedIn.
A full and accurate picture of beneficial ownership is the foundation of effective KYC.
Manually building this picture from a plethora of documents and third party data sources, however, is a long, expensive and error-prone process.
Encompass' intelligent process automation conducts live document and data collection, analysis and integration from public and premium sources to bring transparency to complex corporate structures and ultimate beneficial ownership, delivering the most accurate and complete KYC on demand.
The full picture of a customer significantly enhances the effectiveness and efficiency of subsequent KYC activities including screening and IDV - both of which can be carried out seamlessly in the Encompass platform if required.
All information on a customer, along with supporting documents, is dynamically compiled into a comprehensive, digital KYC profile that Encompass can also monitor for ongoing regulatory risk.