9 Questions to Ask Before Investing in RegTech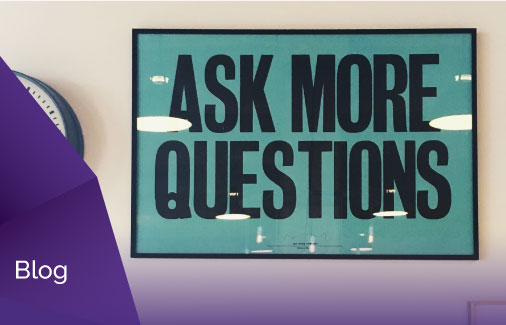 We understand. Really, we do.
You need customers in order to make sales. And even once you have attracted a potential customer, you still need to onboard them.
We've written about it before, and you've read it before. Onboarding takes time. Too much time. Compliance regulations are becoming more stringent and that means you have more hurdles to clear before the customer can be successfully onboarded.
That makes it more likely that the customer will be left hanging, and therefore more chance of them walking away and going to a competitor.
RegTech solutions can help with the client onboarding process, speeding up onboarding times, automating process, freeing up resource, identifying PEPs, sanctions, ultimate beneficial owner(s), and adverse media.
So if you're considering investing in a RegTech solution, what answers do you need to know before making a decision?
1 – How much time will automating process save, both internally and for the customer?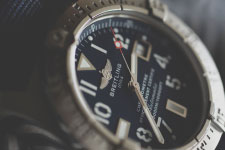 The amount of time saved will be determined by the customer, their jurisdiction and the level of risk attached to the customer.  Encompass customers have told us that they have saved up to 40% in time  manually onboarding customers. A recent report by Thomson Reuters reported that there were up to eight interactions between a company and customer before the onboarding process was complete. This is poor customer service. By automating the process through RegTech results in company's only requiring the customer's documentation once before they are successfully onboarded.
2 – How much resource will I save in automating process?
Automating the onboarding process allows for humans that currently undertake the manual process to be relocated where they add value to the company, ie, in the servicing of customers. How much time will naturally depend on the volume of searches done every day, and the number of people you have undertaking the searches. One Encompass client told us that a three hour search was reduced to five minutes, meaning their valuable time could be spent on servicing the customer.
3 – Will automating resource allow me to illustrate an audit trail?
This is one major advantage that process automation has over the manual onboarding process. Through the use of RegTech there will be a clear and easily visible audit trail of everything that has happened with any customer. This becomes particularly important should you need to illustrate this audit trail to regulatory authorities.
4 – If I automate resource, will I remain compliant, now and in the future?
By choosing the right vendor to work with, you will be compliant both now and in the future. RegTech solutions offer customisable and bespoke solutions that will allow you to change the parameters of your search whenever you require. This way, should compliance regulations be altered, it is easy to update it to meet your needs.
5 – Will automating fit in seamlessly with my current operations?
Automating software will work with any systems that you currently have in place. We understand that many companies are still operating legacy systems and at times, new software is difficult to integrate. However, a tool such as Encompass, will work as a standalone solution, allowing you to avoid the stress of building an integrated proposition. Encompass also offer an API allowing further integration to existing software solutions.
6 – Will software identify AML/CTF threats that humans may have missed?
Humans who undertake the same manual searches repeatedly, as well as being slower than software, are also prone to mistakes or oversights. With technology this becomes an impossibility. RegTech solutions can identify threats that may well be overlooked by humans, and do it much faster. As Chris Jones of gunnercooke told Encompass after running a company he was working with through Encompass;
Within 30 seconds, Encompass created a chart showing the director's involvement at many failed companies. Then, when I studied the chart closely, I realised Encompass had found records at Companies House of the individual's involvement as a company director that I had missed. That really piqued my interest.
7 – Will automating process allow me to remediate customers?
Good RegTech software should fit in with your remediation process. We know that some customers require remediation every six months, while for others, it will be several years. RegTech software offers several advantages against manual remediation. While doing it manually could involve the customer offering their details once again, and the process taking a substantial amount of time; using software means a search can be entered and the customer remediated without ever having to speak to them.
8 – Will software help me with reputational issues?
Not being compliant with AML/CTF regulations can have massive effects on a company's professional reputation. Regardless of the sector, clients and customers will be aware if regulators have issued warnings or fines as a result of being non-compliant. Because RegTech software ensures that you remain compliant throughout the customer life cycle, there is no threat to your company's reputation.
9 – Will I need to continually upskill employees to use software?
As well as fitting in seamlessly with your current operations and architecture, RegTech software should also be simple to use and allow employees to use it quickly and easily.
Mike Pavitt, a Partner at Paris Smith, told us;
"When the phone rings and I'm taking my first call from a prospective client, I'm using Encompass to research the background to the case; I'm doing this in real time as I'm talking to the client. Trusting the software to find and present the basic facts frees me to discuss the matter from a position of knowledge which means I can ask the interesting, high value questions and provide timely and clear advice."
If you decide to go down the route of using a RegTech vendor for your AML/CTF compliance, these questions should be openly and easily discussed by any RegTech vendor. While there are many that you will likely want to know the answers to, these nine are critical in software selection.
You also might be interested in