Accelerate your journey to pKYC with a partnership-led sandbox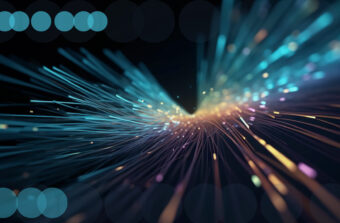 Perpetual KYC (pKYC) provides a multitude of important benefits:
Updating customer risk profiles in a timely manner to achieve a state of continuous compliance
Enhancing overall data quality, which allows for accurate decision-making
Reducing false positives and negatives
Attaining smart customer onboarding (including a customer portal for outreach, automated screening, and digital identity verification)
Improving operational efficiencies (such as automation of much of the client's KYC refresh work) to lessen/eliminate due diligence review backlogs
The industry is moving steadily in the direction of pKYC, but for most financial institutions, the shift is proving difficult to implement. The technology landscape is fragmented and confusing, with multiple RegTech providers claiming to offer an end-to-end solution. However, most of these solutions don't address one or more of the critical requirements to achieving real-time KYC.
Financial institutions must be able to demonstrate to regulators that the new pKYC process works. They must show how it meets expectations, including explainability, auditability, transparency, proper data management and security. That is as well as demonstrating compliance with privacy requirements, provenance and governance, and model risk management. Metrics are key to showing effectiveness, experience, and efficiencies combined with lower cos.
A network of partners
The optimal approach for financial institutions lies in creating an ecosystem of partners, each of whom brings critical expertise, resources, and experience to the effort. Working together, they provide financial institutions a technical sandbox that offers a controlled testing environment wherein the institutions (and their supervisors) can visualize the entire pKYC process in action and assess the interaction of the technologies needed. Financial services companies can test data in the sandbox in a secure, confidential manner, and derive insights from viewing and end-to-end pKYC journey.
Six world-class companies – each with best-in-breed capabilities in their respective areas of expertise are partnering to introduce an industry-first pKYC sandbox available to clients to help transform pKYC into a reality.
This unique and powerful six-in-a-box team of companies includes Capgemini, Encompass, Google Cloud, Pega, Quantexa and Workfusion.
You also might be interested in