Encompass triumphs in Discover Perfect Pitch competition at Sibos 2023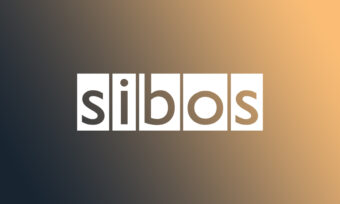 Encompass have been crowned category winner in Discover Perfect Pitch Competition at Sibos 2023
Competing in the hotly-contested Established Trendsetter category, Encompass was crowned category winner after Alex Ford (President, North America, Encompass) presented a live pitch to a panel of industry experts. Taking to the stage in Toronto, Canada, she outlined Encompass' game-changing dynamic KYC process automation platform, as well as answering questions from the judges. The panel included senior leaders from banks, venture capitalists and individuals at the forefront of product innovation.
Now in its fourth year, Discover Perfect Pitch gives FinTechs from around the world a unique opportunity to go head-to-head and showcase their products and services. Entrants participate in one of three categories: Ambitious Adventurers, Community Pioneers or Established Trendsetters.
Sponsored this year by MaRS, Plug and Play and RBC, the competition is known for celebrating the best that the sector has to offer. As an 'established trendsetter', Encompass was commended for what organizers have called "trailblazing" impact and success.
Sibos is a renowned global conference, exhibition and networking event organized annually by SWIFT for the financial services industry.
Wayne Johnson (CEO and co-founder, Encompass) commented:
It is fantastic to win this accolade, connected to a competition with a strong pedigree, and be crowned the winner of a category full of organizations leading the way in providing critical innovation to the businesses we serve.

This recognition underlines the power and potential of the Encompass platform and is testament to our ever-increasing impact. We are proud this has been recognized by experts who truly understand and respect the value of the work we do.

Encompass plays a key role in the fight against financial crime, with this award evidencing the importance of our commitment to improving the landscape and enabling banks and financial institutions to realize the benefits of trusting in technology-led processes.
You also might be interested in