We know that having access to the full picture can empower businesses to fight financial crime
Following the successful exit of their big data visualization company, our founders, Wayne Johnson and Roger Carson, became investors. One of those investments proved costly, as they became victims of financial crime.
Information on the parties involved that would have flagged this risk was available but inefficient and manual processes meant it was overlooked. With a clear and comprehensive picture of these parties, Wayne and Roger would have walked away from the deal.
This led them to set up Encompass with the mission of enabling regulated firms to comprehensively detect and prevent financial crime and reduce regulatory risk.
Encompass' journey: Providing solutions for financial crime compliance
Since the launch of Encompass in 2012, we've been helping global banks and financial institutions to fight financial crime and streamline their KYC processes to comply with AML regulations and requirements.
Take a look at the Encompass timeline and see the key milestones during our journey so far…
Encompass launches in Australia, applying visual analytics to corporate, property and person information.
We sign a major deal with international risk management and information business SAI Global, granting exclusive rights to Encompass for the Australian market.
Our global expansion starts as we launch in the UK, with offices in London and Glasgow.
We are first to automate Know Your Customer (KYC) searching using intelligent process automation.
Our KYC automation products are launched to the market.
Our expansion continues with the establishment of an office in Singapore, to drive sales, distribution and data partnerships throughout the APAC region.
We expand in Europe, opening an office in Belgrade.
We launch Encompass in the North American market, with the opening of our offices in New York, and continue to expand our global footprint with a further office in Amsterdam.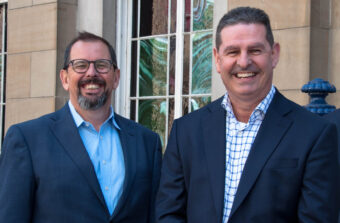 Meet our Executive Team and the Encompass Board
If you'd like to learn a bit about the key people behind Encompass' mission to fight financial crime, take a look at the 'Our People' page to discover their wealth of expertise and experience in AML and KYC solutions.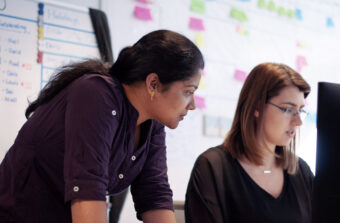 Explore our financial crime compliance solutions and software
Want to see what our KYC automation software can do for your business? Learn more about Encompass, our platform's products and benefits and why clients choose our solutions to fight financial crime and meet their AML compliance requirements.