Encompass appoints Cyndi Festa as Head of Data Sourcing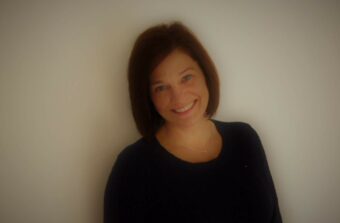 Encompass Corporation, the fast-growing provider of intelligently automated Know Your Customer (KYC) solutions, today announces the appointment of data management veteran Cyndi Festa to the new role of Head of Data Sourcing.
Cyndi joins from Dun & Bradstreet, the leading provider of business decisioning data and analytics, where she enjoyed a distinguished career spanning more than 15 years. Operating globally, she steered areas including data operations, data engineering and data quality.
As a member of the global product team, Cyndi will lead the sourcing of the critical KYC information that powers the Encompass platform and enables customers to effectively carry out their KYC and Anti-Money Laundering (AML) processes. 
Encompass integrates with hundreds of KYC global data sources and uniquely aggregates primary data from registry, regulator and listing sites with company ownership and screening data from premium partners. As a globally-recognised expert in data sourcing, Cyndi will expand and develop Encompass' relationships with the world's authoritative sources of KYC identification and verification information.
This appointment comes at a time of ongoing significant growth for Encompass, with a number of important hires being made across product, engineering, and beyond. 
Alan Samuels, Head of Product, Encompass, said:
We are delighted to have someone with Cyndi's expertise, industry know-how and connections join our team and help us accelerate our growth.

This is a key role for us as we continue to develop our product and data capabilities for the benefit of our customers, and we look forward to building out what we offer, with Cyndi's direction.
Cyndi Festa added:
I am delighted to be joining Encompass, an industry-leading innovator in the AML and KYC space.  As the Head of Data Sourcing, I am excited to leverage my data experience to further enhance the solid data foundations, to power new opportunities and add value for Encompass and our clients.
You also might be interested in