Encompass shortlisted in the RegTech Insight Awards 2021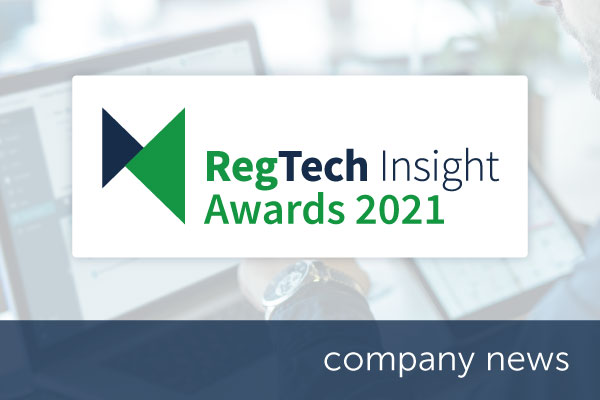 Encompass has been shortlisted in the RegTech Insight Awards for the second year in a row.
The awards, brought by A Team, celebrate providers of leading RegTech solutions, services and consultancy. They recognise both established organizations and innovative newcomers "seeking to herald and highlight RegTech solutions that throughout the year have successfully improved firms' ability to effectively respond to the evolving and ever more complex regulatory requirements across the global financial services industry."
Attracting a high calibre of entrants from across the industry, the competition to be on the list of finalists was high, with a panel of experts helping to decide who to progress.
Senior figures from Standard Chartered, Deutsche Bank AG and the International RegTech Association, among others, selected those now in the running, with Encompass being named on the shortlist for the 'Best KYC Solution for Client On-Boarding' category.
Voting is open until March 18, with winners decided solely by customers. You can show your support for us by completing this short survey.
Commenting, Encompass' VP, Product and Marketing, Alex Ford, said:
We are pleased to once again be recognised by making the shortlist for the RegTech Insight Awards.

This, particularly with the level of entrant being so high, further evidences our impact and the work we are doing to ensure our best-in-class solution delivers for our global customer base.

2021 will be a pivotal year for Encompass, with our focus being on continuing to develop and improve what we offer, and the increasing industry recognition we are seeing serves to underline our progress.
You also might be interested in