My reflections on ACAMS Las Vegas 2021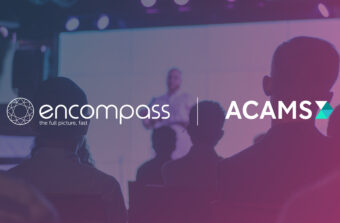 Together we rise. That was the rousing theme for ACAMS' first face-to-face conference since the pandemic began in Las Vegas, with the Association's President, Scott Liles, impressing the need for the community to continue to work together to attack financial crime in all its manifestations.
It goes without saying that the pandemic has profoundly affected our lives and how we work. Indeed, the 2021 LexisNexis® Risk Solutions True Cost of Financial Crime Compliance Study referenced at the conference, highlighted a 95% increase in the cost of compliance over the past year. Not surprisingly, this staggering increase is mostly attributed to the increased use of technology as we shifted to a work from home approach.
Along with the remote nature of work, various sessions highlighted the increase of cyber related crime, including phishing, ransomware and various fraud schemes related to the pandemic. Financial professionals fighting money laundering must remain vigilant.
Ultimate beneficial ownership
Another key topic of discussion was beneficial ownership, especially given the need to identify corporate structures as part of Customer Due Diligence in many jurisdictions.
Recently, US regulatory authorities introduced the AML Act of 2020, with updated information around the development of a centralized register of beneficial ownership owned by FinCEN. This comes with challenges, which include the reporting burden placed on SMEs; the coordination required across 50 states; as well as the reliability and accuracy of a centralized database maintained by FinCEN.   
Privacy
Privacy is also a hot topic, with much more discussion required on the need to balance privacy versus enforcement needs.
Most of the speakers I heard agreed there is still a long way to go to formalize a national database. So, while banks do currently collect beneficial ownership data as part of their risk management regime, their current challenge is how customer data that is inconsistent with the FinCEN database is reconciled with State and internal data.
The legacy of 9/11
A sober session on the 20th anniversary of September 11, 2001, looked at lessons learned from the attack, including significant information sharing failures between intelligence agencies due primarily to firewalls and competition.
Interestingly, Homeland Security was also visibly present at the conference. With a prominent booth amongst the exhibitors, their role was to educate participants on their role and to encourage private public partnerships in the quest to identify useful information to fight financial crime.
Cryptocurrency
Cryptocurrency financial crime concerns also featured on the conference agenda. Sessions focused on educating attendees on decentralized finance (DeFi) (with no financial intermediaries) versus centralized finance (the traditional model).
Crypto proponents emphasized that crypto and DeFi are here to stay, and regulations would help to mature their compliance obligations. Overall, however, there is still a concern as to potential money laundering risk when using cryptocurrencies, and the higher risk associated with onboarding crypto exchanges.
Overall, I felt the conference met the theme of "together we rise'. The face-to-face aspect afforded attendees the opportunity to exchange information and establish relationships that have been difficult in the virtual environment we have grown used to.
You also might be interested in