Industry experts discuss the role of RegTech in successful CLM initiatives for new Encompass ebook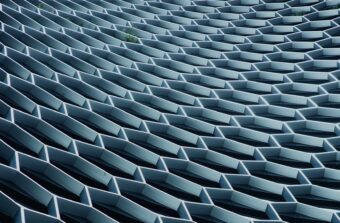 As a company we know that there are two key challenges that are increasingly driving banks and other financial institutions to reconfigure how they manage customer data and processes.
The acceleration of digital transformation in the financial services industry and the recognition that dealing with money laundering, terrorist financing and fraud is too big a problem to be solved by a single technology supplier has led to them thinking again.
That is where Client Lifecycle Management (CLM) comes in, as it is increasingly viewed as an effective and cost-efficient response to core challenges, which, when integrated with best-in-class data providers, offers a better way of truly having a single source of truth about a customer.
Encompass is proud to partner with a number of leading CLM providers and we, our partners and our joint customers are seeing a number of benefits from this approach.
To dig deeper into the issues around CLM, and the role of RegTech in successful initiatives, we have produced an ebook that discusses the benefits of CLM vendors and data providers partnering to address some of the biggest disruptions to financial services.
As part of this, we hear from Alex Dixon (Global Head of Client Lifecycle Management & KYC, Pegasystems) and Jake Hauck (Senior Product Manager, Global Data Alliances, InTapp). Pega is a global software company empowering digital transformation at the world's leading enterprises, while InTapp powers cloud for professional and financial services, providing intelligent solutions built for the needs of partner-led firms.
Our contributors offer insight from their part of the industry, focusing on areas including the opportunities that come with CLM and what makes a successful vendor partnership, as well as sharing the aims of their own organizations.
The benefits of CLM
For CLM customers, the benefits of a successful CLM implementation are many and various. By bringing all the data together about a single customer, CLMs remove the need to ask customers repeatedly for the same piece of information, reducing friction in the relationship and freeing up relationship managers and other customer-facing staff to focus on servicing customer needs and raising revenue. Why is this so important? According to Mr Hauck:
The biggest challenge is that fee earners (in law and professional services firms) are very busy people and so it is challenging for them to gather accurate information about their clients because it is not a fee earning or revenue generating activity.

But if we build integrations into leading data providers, the basic information that is gathered (such as name and address) can be rounded out automatically, increasing efficiency and allowing the fee earners to concentrate on raising revenue.
CLM systems also offer firms the opportunity to overhaul some of their processes and to break down the data silos within their organizations. As Mr Dixon explains:
The existence of silos make it very difficult for firms to have that end to end visibility of knowing where they are in the lifecycle. At the same time, these firms are overwhelmed by data coming from multiple client databases, from KYC screening and monitoring as well as credit risk and other parts of the organization.
What makes a successful vendor partnership?
On the subject of ensuring a beneficial partnership, Mr Hauck adds:
A partnership has to revolve around servicing the needs of a client. It is easy to be side-tracked by a partnership that may have a theoretical value proposition and seem commercially relevant but unless there is a valid customer need, these sorts of partnerships can disappoint in terms of delivering true value to the partner vendors.
Financial crime is complex and ever changing, with regulations to consider and criminals becoming more sophisticated. Because of this, relying on manual processes is no longer an option, and, as we explain in the whitepaper, it is those vendors that can offer end-to-end workflow and case management solutions with pre-built data integrations with successful providers that will reap the rewards.
You also might be interested in