Why is the right mindset crucial for pKYC?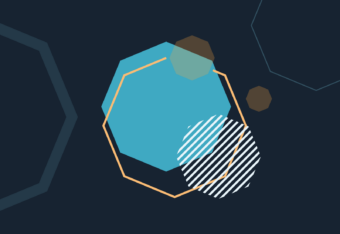 It's no secret that today's Know Your Customer (KYC) processes can be fragmented, leaving financial institutions (FIs) exposed to risk from undetected changes occurring between periodic refreshes and remediations.
In the search for a more efficient due diligence model, the financial services industry has already been examining the potential of perpetual KYC (pKYC).
Involving the continuous monitoring of customers and responding to changes, pKYC safeguards organizations against financial crime by maintaining up to date customer profiles and continuous compliance.
But with differing opinions on the best way forward, how can organizations begin to shift the dial in favor of pKYC?
Securing organizational buy-in for pKYC
Stakeholder engagement and broad cultural support are key for transformation projects of any kind, particularly when it comes to long-term changes such as those necessary for pKYC.
The current industry perception of pKYC as an out-of-reach 'far state' rather than an ongoing journey can be detrimental to rallying support for taking the steps required to reach it. In reality, it's likely that some of these steps have already been taken; the roll out of digital onboarding solutions in response to the pandemic is a prime example.
As well as stressing that many of the prerequisites for pKYC may already be in progress, maintaining the sense of pKYC being a journey rather than a destination can help to embed the change-oriented mindset that is necessary for organization-wide support.
Getting senior executives on board with pKYC
When automation is closely tied to critical compliance outcomes, it can be daunting for leadership teams to consider transforming processes. However, having the right support in place throughout the journey towards pKYC is paramount. While it is a cliché, the 'tone at the top' continues to be a key factor in the success of any transformation project, particularly a key initiative like pKYC. Our industry interactions continue to stress the importance of senior leadership guidance in core regulatory transformation projects.
Adjusting to a move towards pKYC and away from the traditional KYC refresh and remediation intervals of 1, 3 and 5-years can be helped by building a robust business case for pKYC which outlines concrete benefits, such as improved client relations, efficiency, risk management and productivity. Another benefit of a pKYC transformation project to a senior executive team is in trendsetting in the financial services industry.
A successful project means multiple benefits including efficiency, accuracy, cost savings and an improved customer experience. Being the first to market here means the bank has an advantage over their competitors and can exploit this benefit in the market. This can help to secure support from senior executives, particularly since overcoming inertia and resistance to change is at the core of any large-scale transformation program.
Given recent high-profile penalties and the current sanctions against Russia, regulatory compliance continues to be a board level discussion. Boards have concerns around their exposure to sanctioned entities and need to work closely with their compliance departments to manage their expectations. Any potential non-compliance may mean stiff penalties and public embarrassment.
Senior executives are also setting their total compensation packages tied to improving efficiency and effectiveness in their compliance programs. As such, any innovation in KYC processes is always considered. pKYC provides both greater improvement in process and customer experience, which are key metrics that senior executives monitor.
pKYC & transformation teams
Many FIs find value in establishing a group of experts that can be given the space to evaluate existing processes, understand the problems, and derive an appropriate path forward. Having a dedicated function with clear project ownership for transformation can be effective for mediation between stakeholders, as well as for managing budgets without bias.
The success of any transformation team will ultimately hinge on the power they are given to effect real change. However, it's important that the makeup of this team is reflective of the scopes impacted; to avoid the risk of unsatisfactory outcomes, KYC and compliance teams must have a clear voice.
While organizational size may determine the resources available to a transformation team and no 'one size' structure will fit all organizations, pooling expertise, insight and practical knowledge from across a spectrum of specialisms – KYC, compliance, R&D, and operations, for example – will help to secure wider cultural buy-in and ensure that all aspects of a move towards pKYC are taken into consideration.
For more insights on the journey towards pKYC, download the whitepaper from our latest pKYC Advisory Board.
You also might be interested in