Encompass supports LBW Trust's drive to transform educational opportunities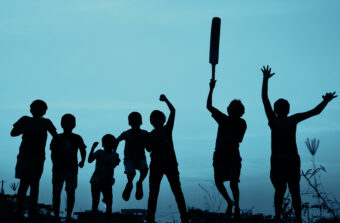 At Encompass, we know how important it is to show support to global issues and communities in need, and it is for that reason that we are pleased to be a sponsor of the Learning for a Better World (LBW) Trust) annual fundraising dinner in 2022.

The LBW Trust is built on the belief that everyone deserves an education, and every student should have the opportunity to realise their potential and create their own future. The Australian organization strives to provide transformational opportunities for young men and women in the developing world, partnering with reputable and well-established NGOs and educational institutions in cricket-playing nations to help students receive a tertiary or vocational education.
The 16th Annual LBW Trust Dinner, for which Encompass will be a main sponsor, is the top event on the Trust's fundraising calendar, and will be held in Sydney.
It is a celebration of the previous year's achievements, and gives the hundreds of attendees the opportunity to hear more about those who have benefited from initiatives, and listen as to a guest speaker from the world of cricket – celebrating its sporting ties – tells why the cause resonates with them.
More than 1500 students, from countries including India, Sri Lanka, Nepal and South Africa, are helped by the Trust and this year, for the first time, activities have developed to also give a much-needed boost Australian Country libraries.
In the run-up to the event, we will be sharing more about the invaluable impact of the Trust, and the stories of some of the young people directly affected.
Roger Carson, co-founder, Encompass, said:
It is our privilege to support the LBW Trust and its important work by sponsoring the upcoming annual dinner. This really is a worthwhile cause, which provides an educational lifeline to those who need it most. During the COVID-19 pandemic, particularly, so many people in the countries it reaches have faced unimaginable situations, and it is vital that the Trust continues on this mission, which is more important now than ever before.
You also might be interested in