The impact of COVID-19 on the payments industry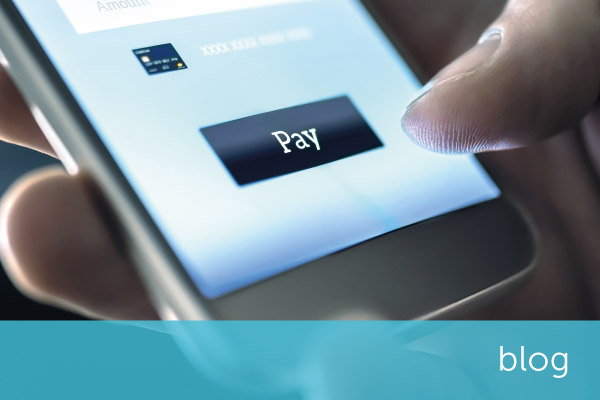 The impact of COVID-19 on the payments industry
The implications of COVID-19 have resulted in a shift for the financial services industry as a whole, and the payments sector is no different. Remote working means the way providers and customers operate is altering, with a focus on getting the best out of digital services.
In the case of merchants, they have always demanded a quick, effective way of dealing with all aspects of processing payments. Now, with increased time and bandwidth related pressures to contend with as teams work physically distant from each other, frictionless onboarding, setup and customer experience are vital across all parts of the industry.
As this need for an efficient and effective experience increases, the benefits of RegTech become more evident, which we will explain as we look at issues within the payments sector that are key just now – including potential new guidance and the changing face of transactions.
New guidance – what does it mean?
As firms have adjusted to the 'new normal,' the industry itself has been under the microscope – and there could be changes ahead, after the Financial Conduct Authority (FCA) carried out a priority review, brought to the fore by concerns over the impact COVID-19 would have on some firms' stability .
The authority launched a two-week consultation on additional safeguarding measures, which will be applied to payments and e-money institutions, with a focus on strengthening risk management and arrangements for safeguarding customers' funds.
"The sector is developing rapidly and an increasing number of firms are entering the market," said an FCA statement.
It continued:
However, some payments firms are unprofitable in the early stages while they seek to grow market share and many also rely on investor funds to remain solvent in the short-term. Firms may also be facing decreased revenues because of coronavirus and it could be impacting their ability to operate as well as their growth plans.

We are also concerned that the pandemic will affect these firms' financial strength and may affect the availability of their external funding.
If confirmed, the final guidance will be published at the end of this month.
ebook
Maximizing the benefits of KYC automation
Other effects of COVID-19
Due to social distancing measures that we're all having to adhere to, many of the activities that would take place in person – including banking and shopping – have had to move online. With that, transactions are changing. In situations where cash was once king, digital transactions are now becoming more common.
We know that this increase in online transactions brings greater opportunities for fraudsters, with opportunistic criminals looking to take advantage of both compliance teams working apart and the changes in practice, meaning having a robust Anti-Money Laundering (AML) programme in place is crucial.
Despite the current change in circumstance, this largely cashless society is temporary. Many industries depend on cash, meaning there will be a gradual return to these kind of transactions, however, what this has highlighted is the need for continued focus on improving customer experience, if firms are to meet expectations and prosper.
How Encompass can help payments firms
As a consequence of the crisis, businesses and consumers alike are time-pressured. Regardless, customers still expect a seamless, fast and easy process during all parts of the payments cycle.
When it comes to delivering effectively, RegTech is key for firms in the space as:
automation allows firms to process a large number of client checks in a standardized, stringent process flow, ensuring demonstrable compliance

automation, like that offered by Encompass, takes out hundreds of hours of manual tasks and ensures a high level of accuracy

complex ownership structures can be unwrapped using all the necessary global data providers and then combined with screening checks to get a clear understanding of who the company is doing business with

in a landscape where revenue is and will continue to be critical, Encompass accelerates this process and brings greater efficiency across key parts of the business
on demand webinar
AML regtech roundup with Dr Henry Balani
an insightful look at all things regtech in 2019
[one_fourth]
[/one_fourth]
[three_fourth_last]
about Sally Lewis
BUSINESS DEVELOPMENT MANAGER
Sally comes from a SaaS background with a strong emphasis on financial services. She now works in Encompass' General Markets team as a Business Development Manager, focusing on driving innovation in the fast-moving FX and payments industry. You can connect with Sally on LinkedIn to discuss digital transformation and automation for KYC
Connect with Sally on LinkedIn.
[/three_fourth_last]
Encompass' intelligent process automation conducts live document and data collection, analysis and integration from public and premium sources to bring transparency to complex corporate structures and ultimate beneficial ownership, delivering the most accurate and complete KYC on demand.
[hubspot type=cta portal=6032599 id=9abe717a-73f6-4270-a7d2-82bcbb4211a5]
You also might be interested in