In the spotlight – Kate McAleavey, Product Manager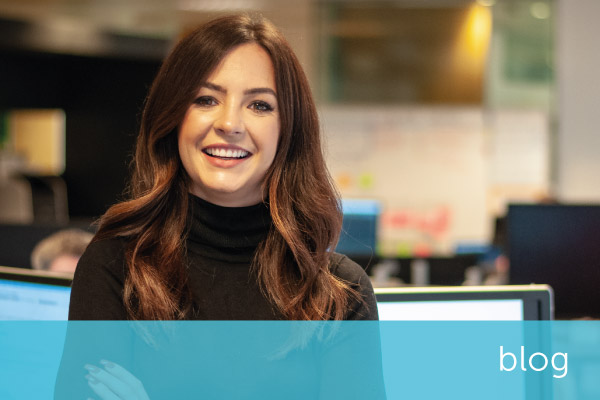 In the spotlight – Kate McAleavey, Product Manager
Our product team is a crucial part of our business. At the heart of delivering the best we can for our customers, each member is central to our ongoing growth – and none more so than Kate McAleavey.
Since joining Encompass, Kate's role has expanded, and she has gone from primarily dealing with one client to many globally.
She tells us how this has helped her to develop, what benefits working for a smaller organization has brought her, and why she thinks everyone in the company works so well together.
what led to you joining Encompass?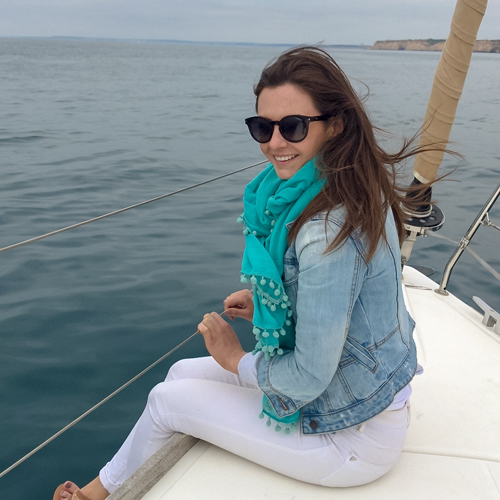 I first joined the product team as a Business Analyst. Before that, I worked at a large insurance company and, when I moved, I was looking for an exciting company that was on a good future track and also at the cusp of growth.
I wanted to keep a connection with clients and continue driving value. I was introduced to Encompass through a recruiter and liked what I saw. Alex [Ford] really sold the drive and focus of the business and the speed they wanted to go at.
Encompass is all about encouraging people to use their experience to deliver the best results for our clients. Coming from a large multinational, where things move at a slower pace, the level of innovation really appealed to me. Having said that, I wasn't naive – I knew it would be challenging but also exciting and an opportunity to work with great people, with a variety of expertise and backgrounds. That, first and foremost, is why I joined.
what appealed to you about becoming part of the company?
It really was that opportunity to grow and be part of a small team who club together and share expertise. There is an honesty about the team – we help each other and learn, and we also believe in our people.
please explain what it involves…
I belong to the product team, and we are at the core of strategy when we are growing the product. I liaise with areas of the business scoping requirements, understanding what our customers need and putting that strategy into action.
My role is to understand those needs and the impact on clients, as well as how can we make it better.
It's not just about looking forward but also taking the time to look at what we have already done – my job involves a lot of retrospective analysis on what worked well and how we operate. It's almost like a puzzle – moving pieces and putting everything together to make it fit.
how do you feel the way that you, and your team, work has changed?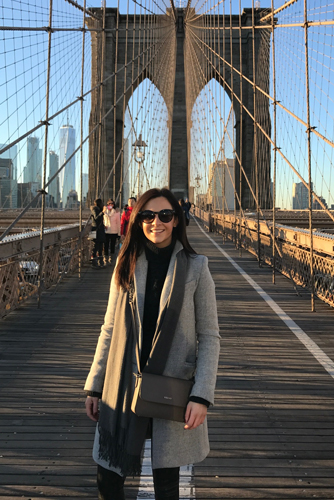 We talk to a lot more clients. When I first came in, I had a single client to liaise with but we have grown and I work with many on a day to day basis, which really highlights our growth and success. It's great to know we are delivering a product that really works for them and get some real feedback on how to make it even better.
The business has matured and roles have matured with that, in terms of understanding benefits and impact for our clients. How we develop and deliver has changed – categorising and communicating delivery is different. I'm more involved in understanding expectations across the board and strategy. We're also more metrics-focused when it comes to how we're guiding the work for our squads and making sure we're clear on priorities. It's a lot more measured.
We have to juggle multiple competing priorities, so we're becoming more considered as we look to deliver the best for everyone.
how would you describe the company culture?
It's second to none and it really is the people who make it. Everyone has a can-do attitude – they muck in and support each other. Things change day-to-day and you're working at a different gear but there's a positive attitude and it's a team effort.
There's a positive culture – we're encouraged to share ideas and ask questions, and there's room to grow. The different skills everyone brings to the business are appreciated and everyone is keen to learn from one another. What I like is that everyone is passionate about what they do and want to be proud of what we're providing – that shines through.
which part of your job do you enjoy most?
When we deliver a piece of work – that has required me to work across the business with different teams – that makes an impact to a client, and an email comes back that says 'that was great and it really made a difference'.
It's a relief and feels great – the impact of receiving good feedback on our product can't be underestimated. Seeing the clients we're starting to attract – through the product and teamwork – and watching it take off is a great place to be and something we are all really proud of. I also love learning something new every day – I couldn't imagine working in a business where two days are the same. It's not always easy but it is rewarding.
what are the advantages of working for a scale up business as opposed to a big corporate company?
It's exciting. In many ways, it's a case of coming into the unknown. Seeing the organic growth and the fact that the business has taken on a personality that has morphed out of everyone that has been part of it is something you don't get within bigger companies, where people can be quite confined within their roles. At Encompass, you have the opportunity to grow with the company and see where your contribution has made a difference.
how would you sum up your experience at Encompass so far?
An exciting and exhilarating adventure! It feels like only yesterday I joined but then I think of all the amazing things I've been involved in, all the great things we have delivered to our clients, and I can't believe I haven't been here for longer. I can't wait to see where we will all be in another few years!
You also might be interested in