'Universal' regulatory standards key in effort to tackle financial crime globally, says Encompass' Wayne Johnson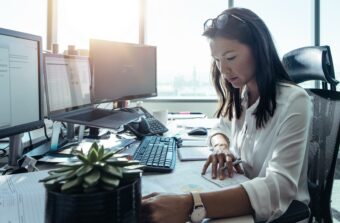 Building "universal" regulatory standards is key to seeing change as a result of the global fight against financial crime, according to Encompass' CEO and co-founder, Wayne Johnson.
His comments come after the latest True Cost of Global Financial Crime Compliance Global Report, released by LexisNexis Risk Solutions, found that compliance costs had risen by 18%, with the projected total spend among financial services companies worldwide hitting nearly US$214 billion in 2020.
Other findings from the annual report, which paint a picture of both the focus on compliance and the increasing role of technology, include:
Western countries spend most on compliance, with Western European nations and the US accounting for 82.7% of total projected costs.

Key operational challenges have heightened during the COVID-19 pandemic, which has significantly impacted compliance teams. These cross areas such as increased alert volumes and suspicious transactions, inefficient due diligence processes and limitations in regards to risk profiling, sanctions screening and PEP identification.
Financial institutions investing in technology solutions as part of their compliance efforts have been less impacted by increasing regulatory obligations and COVID-19
Commenting, Wayne Johnson, CEO and co-founder, Encompass, said:
Regulation technology will continue to play a significant role in the fight against financial crime, particularly as new legislation and regulatory guidance is born from the pandemic, remote working, and the popularisation of new payments technologies, such as cryptocurrency and blockchain.

In fact, its impact is evident within this report, which has found that those financial institutions implementing solutions to support compliance have been more prepared and less impacted overall by increasing regulatory pressures and the implications of COVID-19.

We know that prioritizing compliance has wide-ranging benefits for institutions and, looking at the wider regulatory landscape, research co-authored by Dr Henry Balani, Encompass' Head of Delivery and Customer Success, highlighted its effects, finding that Anti-Money Laundering (AML) directives actually increase the value of banks.

It also remains clear that wealthier countries, such as those in Western Europe and Northern America, have better systems in place and more money allocated to tackling financial crime. Money laundering is a worldwide issue, and thus we must establish universal regulation standards that transcend country borders.

RegTech will be key here, as it not only boosts efficiency and effectiveness of processes and adherence by automating processes with sophisticated solutions, but it also offers a more economical and adaptive answer to complying with new obligations and tackling financial crime.
You also might be interested in