creditsafe
Automate search across official registers and validated sources to get a single, verified view of the parties you and your clients do business with.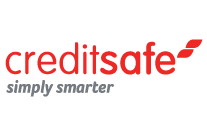 Creditsafe
When you need accurate and reliable data, you can depend on Creditsafe for complete, comprehensive and actionable credit information. Creditsafe now owns data on over 120 million companies across the world and is a fantastic source of information when researching companies, gathering targeted sales leads or simply keeping your CRM up-to-date.
Available reports:
Creditsafe are the world's most used supplier of credit and business information. As one of only four primary providers of business information in the UK, Creditsafe source data direct from official sources such as Companies House, The Registry Trust and London and Edinburgh Gazette ensuring you get the most up to date business information available in the marketplace.
View all information sources available with encompass products
discover what encompass can do for you
Ready to learn how encompass can accelerate your client onboarding and compliance checks?
Fill out the form to request your personalised consultation on how encompass can help your business.
Alternatively you can contact our team directly on 0333 772 0002.