zoopla
Automate search across official registers and validated sources to get a single, verified view of the parties you and your clients do business with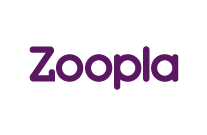 Zoopla
Right click on any property in encompass to see valuation data from Zoopla
Zoopla is the UK's most comprehensive property website, focused on empowering users with the resources they need to make better-informed property decisions. Zoopla helps businesses research the property market by combining hundreds of thousands of property listings with market data, local information and community tools.
Available reports:
View all information sources available with encompass products
discover what encompass can do for you
Ready to learn how encompass can accelerate your client onboarding and compliance checks?
Fill out the form to request your personalised consultation on how encompass can help your business.
Alternatively you can contact our team directly on 0333 772 0002.