our podcast discussing all things regtech and compliance
We are delighted to share with you Regtech 20:20 – a brand new podcast focusing on all things regtech.
Below are all the episodes of the podcast for you to listen to at your leisure. You will also find us on your favourite podcast platforms, including Apple Podcasts, Spotify and Google Podcasts, and many more.
We're keen to find out what you think about our podcasts. Click the button below to share your thoughts.
episode #3
In this episode, we're joined by guests Matthew Neill (Managing Director, OpTechs), and digital transformation and fintech influencer, Chris Skinner.
As the role and development of fintech and regtech continues to accelerate, it is important to know how this will change businesses both now and in the future. We discuss how banks and practitioners are adapting to face these organisational challenges.
Chris Skinner
Author and digital transformation influencer
Matthew Neill
Managing Director
OpTechs
episode #2
In this episode, we're joined by guests Alex Tame (Global Director, Partners and Content Integration at Dow Jones Risk & Compliance) and Janine Hirt (COO at Innovate Finance).
As regulations ramp up, regtech is being brought more to the fore. But has regtech really 'earned its seat at the table'? Our guests' give us their take on its reputation, growth and why key financial services players are now taking notice.
Alex Tame
Global Director, Partners & Content Integration
Dow Jones Risk & Compliance
Janine Hirt
Chief Operating Officer
Innovate Finance
episode #1
In this episode, we focus on predictions for the year ahead with a look at 2020's key drivers for fintech and its relationship with regtech, in an interview with guests Stephen Ingledew (CEO, FinTech Scotland) and Lou Smith (fintech envoy for Scotland).
AML and financial crime expert, Dr. Henry Balani, also gives us insight into what's ahead in the AML space, as he shares some insight from recent research he conducted into AML fines.
Dr. Henry
Balani
Head of Delivery Services Group
Encompass
Lou Smith
Chief Digital Officer, Lloyd's of London
and HMT Fintech Envoy for Scotland
Stephen Ingledew
Chief Executive Officer
Fintech Scotland
episode #0
Host Alex Ford (VP Product & Marketing, Encompass) is joined by legal compliance expert Amy Bell to discuss all things regtech and AML in the legal space.
We also covered key global regtech headlines at the end of 2019, and Mike Kearney (Senior Product Marketing Manager, Encompass) provided an explainer on APIs and their importance to the regtech space.
Amy Bell
Director and Legal compliance expert
Teal Compliance
Mike
Kearney
Senior Product Marketing Manager
Encompass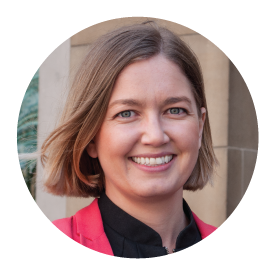 about Alex Ford
Vice President Product & Marketing
Alex has worked with
Encompass
since 2012 and re-located to Glasgow in 2015 for the company's launch in the UK and establishment of the UK operation.
As Vice President of Product & Marketing, Alex oversees both teams from our APAC headquarters in Sydney. Previously, Alex was Marketing and Innovation Manager for the Institute of Executive Coaching and Leadership in Sydney and Hong Kong, and prior to that marketed software company The Distillery. She holds degrees in Japanese and Marketing, as well as Digital Marketing qualifications from ADMA and Product Marketing from UC Berkeley.
about Encompass
Encompass is the creator of Know Your Customer (KYC) automation for major financial and professional service firms globally. We are the only provider of simultaneous, real-time access to multiple sources of global company, registry and person data.
By using robotic search to discover everything your KYC policy demands, Encompass delivers more efficient processes and faster, safer regulatory compliance, resulting in lower costs and superior risk management.
Encompass robotically searches structured and unstructured information sources to automate your KYC, AML and EDD policies. Key elements including UBOs, PEPs, sanctions and adverse media are all identified, visualised and verified in seconds. Whether it's one, or one thousand customers, enhanced risk assessment, monitoring and remediation can now be achieved at scale through the power of automation.