Our podcast discussing all things RegTech and compliance
We are delighted to share with you RegTech 20:20 – a monthly podcast focusing on all things RegTech.
Below are all the episodes of the podcast for you to listen to at your leisure. You will also find us on your favourite podcast platforms, including Apple Podcasts, Spotify and Google Podcasts, and many more.
We're keen to find out what you think about our podcasts. Click the button below to share your thoughts.
Episode #8
What do the terms efficiency, transparency and respect mean in RegTech? That's what we discuss in this episode, as our host, Alex Ford, asks some industry figures who know best.
First up, we hear from Kent Mackenzie and Sean Moore, who are on opposite sides of the globe but work together within the risk advisory practice of professional services network Deloitte. They will be breaking down just what these words mean in financial services, while, later in the episode, we delve into the issue from the perspective of the RegTech, as Anastasia Dokuchaeva (Head of Partnerships, ClauseMatch) gives her take.
Kent Mackenzie
Partner, Risk Advisory
Deloitte
Anastasia Dokuchaeva
Head of Partnerships
ClauseMatch
Sean Moore
Partner, Risk Advisory
Deloitte
Episode #7
In this month's episode, we delve into RegTech from the view of the regulator, as our host, Alex Ford, speaks with Francesca Hopwood Road, Head of RegTech and Advanced Analytics at the Financial Conduct Authority (FCA).
Francesca tells us about the FCA's work with RegTechs, the growing link between RegTech and supervisory technology (SupTech), and more, as she shares her industry insight.
For further reading on the subjects covered in this episode, check out these resources on 'lessons learnt' from FCA TechSprints (PDF) and COVID-19 and RegTech.
Francesca Hopwood Road
Head of RegTech and Advanced Analytics
Financial Conduct Authority
Episode #6
We look at the place of technology in fighting financial crime, as we consider how ready firms are for innovation and reflect on current practices.
Host Alex Ford is joined by Teodora Christova (EMEA Partner Manager, Refinitiv) to focus on their recent research report on the subject, and we also hear from Charles Delingpole (founder and CEO, ComplyAdvantage), who gives us his perspective from the centre of the industry.
Teodora Christova
EMEA Partner Manager
Refinitiv
Charles Delingpole
CEO and Founder
ComplyAdvantage
Episode #5
We discuss the impact of COVID-19 on our industry, and how RegTech can help organisations adapt and respond.
Joining host Alex Ford are Gus Tomlinson (General Manager, Identity Fraud, GBG), and Alan Samuels (Head of Product, Encompass) who offer their take on what's happening now, as well as what the future may look like.
Gus Tomlinson
General Manager, Identity Fraud
GBG
Alan Samuels
Head of Product
Encompass
Episode #4
We're joined by guests Deborah Young (CEO, The RegTech Association), and Stephen Allen, member of the Encompass advisory board and former Executive Director at Macquarie.
Australian financial institutions' management of their regulatory responsibilities continues to come under the spotlight. This increased scrutiny should lead to much-needed modernisation of business operations in relation to financial crime compliance. We spoke to our guests about the state of play of regtech in Australia, and where companies should be focussing their efforts.
Deborah Young
CEO
The RegTech Association
Stephen Allen
Advisory Board
Encompass
Episode #3
In this episode, we're joined by guests Matthew Neill (Managing Director, OpTechs), and digital transformation and fintech influencer, Chris Skinner.
As the role and development of fintech and regtech continues to accelerate, it is important to know how this will change businesses both now and in the future. We discuss how banks and practitioners are adapting to face these organisational challenges.
Chris Skinner
Author and digital transformation influencer
Matthew Neill
Managing Director
OpTechs
Episode #2
In this episode, we're joined by guests Alex Tame (Global Director, Partners and Content Integration at Dow Jones Risk & Compliance) and Janine Hirt (COO at Innovate Finance).
As regulations ramp up, regtech is being brought more to the fore. But has regtech really 'earned its seat at the table'? Our guests' give us their take on its reputation, growth and why key financial services players are now taking notice.
Alex Tame
Global Director, Partners & Content Integration
Dow Jones Risk & Compliance
Janine Hirt
Chief Operating Officer
Innovate Finance
Episode #1
In this episode, we focus on predictions for the year ahead with a look at 2020's key drivers for fintech and its relationship with regtech, in an interview with guests Stephen Ingledew (CEO, FinTech Scotland) and Lou Smith (fintech envoy for Scotland).
AML and financial crime expert, Dr. Henry Balani, also gives us insight into what's ahead in the AML space, as he shares some insight from recent research he conducted into AML fines.
Dr. Henry
Balani
Head of Delivery Services Group
Encompass
Lou Smith
Chief Digital Officer, Lloyd's of London
and HMT Fintech Envoy for Scotland
Stephen Ingledew
Chief Executive Officer
Fintech Scotland
Episode #0
Host Alex Ford (VP Product & Marketing, Encompass) is joined by legal compliance expert Amy Bell to discuss all things regtech and AML in the legal space.
We also covered key global regtech headlines at the end of 2019, and Mike Kearney (Senior Product Marketing Manager, Encompass) provided an explainer on APIs and their importance to the regtech space.
Amy Bell
Director and Legal compliance expert
Teal Compliance
Mike
Kearney
Senior Product Marketing Manager
Encompass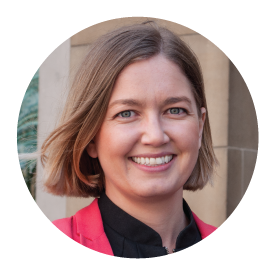 about Alex Ford
Vice President Product & Marketing
Alex has worked with
Encompass
since 2012 and re-located to Glasgow in 2015 for the company's launch in the UK and establishment of the UK operation.
As Vice President of Product & Marketing, Alex oversees both teams from our APAC headquarters in Sydney. Previously, Alex was Marketing and Innovation Manager for the Institute of Executive Coaching and Leadership in Sydney and Hong Kong, and prior to that marketed software company The Distillery. She holds degrees in Japanese and Marketing, as well as Digital Marketing qualifications from ADMA and Product Marketing from UC Berkeley.
Know Your Customer (KYC) regulation is evolving and so are the costs and impact on the global financial industry.
Encompass' intelligent process automation platform for KYC dramatically improves the client experience, significantly speeding up KYC processes. Encompass automates gathering, processing and collation of primary and premium information and news discovery for KYC purposes - be that for new customer onboarding, event-driven refresh, or remediation.
Using their customers' existing internal KYC policies and processes, Encompass constructs corporate ownership structures, discovers beneficial owners, and comprehensively screens entities and persons for risk - be that across structured watchlist data sets or unstructured adverse media sources.
Advanced intelligent process automation builds a comprehensive KYC profile from multiple sources, facilitating fast, confident decisions.
Encompass delivers a single platform to manage clients from large corporations through to small and medium sized enterprises and individuals.