Dun & Bradstreet partners with Encompass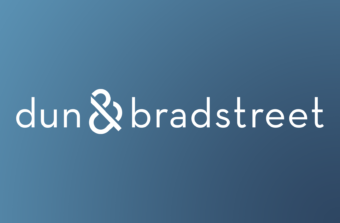 Dun & Bradstreet have announced a strategic partnership with Encompass, a global provider of automated Know Your Customer (KYC) solutions, to help deliver world-leading data and analytics for UK businesses.
The news comes amid increasing economic and political uncertainty, which is elevating business risk in national and international markets. Organisations are under pressure to comply with increasing KYC-related regulations and ensure they have a robust customer onboarding process in place. Full oversight of business relationships is essential to protecting company finances and reputation.
Best-in-class KYC and due diligence processes are powered by verified and comprehensive data and analytics. Validation of company and individual identity is essential, in addition to more accurate view of shareholders and beneficial ownership across markets. However, the process of gathering and analysing this data takes considerable time, and manual processes can introduce error and inconsistency.
The two companies will work together to deliver improved global coverage, reliability and quality of ID verification data within encompass' automated KYC solutions.
Nick Ford, VP Strategic Alliances at Encompass, said:
"KYC is complex and requires more data than ever before. By automating today's manual information gathering and analysis processes, and dynamically building comprehensive KYC profiles from multiple sources, Encompass allows teams to realise true value from their trusted data sources. Dun & Bradstreet data is relied on by regulated firms around the globe, and we are delighted to partner with them to improve KYC quality and timeliness."
Edward Thorne, UK General Manager at Dun & Bradstreet, said:
"In today's uncertain environment, companies need access to the right data and software to provide full visibility of their business relationships and effectively manage risk. We're delighted to be working with Encompass to help businesses gain an enhanced view of their customer relationships."
Dun & Bradstreet and Encompass recently hosted a joint webinar on delivering due diligence in an uncertain environment.
Click here to watch the on demand webinar
about Dun & Bradstreet
Dun & Bradstreet enables companies around the world to improve their business performance. The global leader in commercial data and analytics, our Dun & Bradstreet Data Cloud- and the solutions it fuels- empowers customers to accelerate revenue, lower cost, manage risk, and transform their businesses. Since 1841, companies of every size have relied on Dun & Bradstreet to help them manage risk and unlock growth.
You also might be interested in