FCA report on money laundering shows there is a long way to go despite progress
The Financial Conduct Authority's (FCA) Anti-Money Laundering (AML) Annual Report 2018/19 underlines that firms still have some way to go in their efforts to stamp out the problem.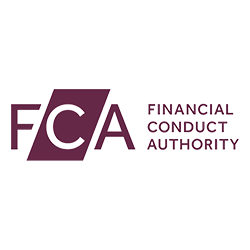 The FCA's AML report, which focuses on developments within the last 12 months, underlines the ways in which the authority has moved to achieve the aim of "ensuring that the firms we regulate establish and maintain effective systems and controls for countering the risk of being exploited by criminals."Among the measures highlighted are regular inspections of the largest businesses, checks of others that are believed to present as high risk, and a range of supervision and regulatory tools that have been put in place.
There has also been an increased focus on enforcement, with more expected to follow in this regard, as the FCA hinted at key areas such as business restrictions, as well as regulatory and criminal investigations, and how these may alter the compliance landscape.
However, despite noting that strides have been made, there is a clear message being sent out, and this is that the need for tighter AML procedures and systems is still as relevant as ever, especially as some industries must ready themselves for a more stringent environment going forward.
From the level of transparency when it comes to Ultimate Beneficial Owners (UBOs) to weaknesses across the professional services industry, as supervisory bodies are found to come up short in the standards they maintain, there are key areas found to be in need of significant improvement as the fight against money laundering continues.
Commenting on the report, Dr. Henry Balani (Global Head of Industry & Regulatory Affairs, Encompass) said:
From this report, it is clear that the FCA is taking real action across the board when it comes to tackling money laundering. It is important to note the focus on Capital Markets. Given the reputation of London as a major financial center, this is increasingly relevant and positive to see. What is obvious is that the lack of transparency in regards to UBOs continues to be a major issue. The FCA mentions this as an area of concern and it is one where the services that Encompass offers can be particularly crucial.

Automating manual processes for UBO discovery provides firms with the information they need to make informed decisions fast. Our platform uses intelligent process automation to simultaneously access multiple data sources and use the information retrieved to dynamically build out corporate structures, with the goal of making due diligence more efficient by speeding up the information gathering process and presenting data in a way that's easy to understand and manage.

The FCA also highlights professional body supervision, stating that action plans are in place to address problems. Professional services firms have weak AML compliance procedures. Accounting firms, especially, must prepare for increased regulatory oversight and will require robust Know Your Customer (KYC) solutions in place moving forward if they are to meet their obligations.

The overriding message is that firms must remain vigilant and not become complacent where compliance is concerned – it is no longer just an option.
You also might be interested in