law firms under the spotlight as a result of SRA investigation
A review by the Solicitors Regulation Authority (SRA) has uncovered that a number of law firms are not meeting their Anti-Money Laundering (AML) obligations.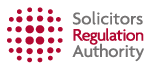 Following these findings, the regulator is set to step up efforts to stamp out this growing problem – the ramifications of which look set to be felt across the industry.
Almost half of the firms under scrutiny could face disciplinary proceedings after alleged failures and potential breaches were exposed by the SRA investigation. It is expected that this will be just the tip of the iceberg as more work of a similar ilk is to follow from the regulator.
During the review process, which is the first of three of its kind, 59 firms that provide trust and company services were used as a sample and put under the spotlight. 26 of those firms are now having their practices further examined.
While it is important to note that the SRA AML review did not find evidence of actual money laundering or that the organisations included had any intention of becoming involved in criminal activities, breaches of the 2017 Money Laundering Regulations, concerning a number of areas, were flagged, as well as poor training and processes.
areas of concern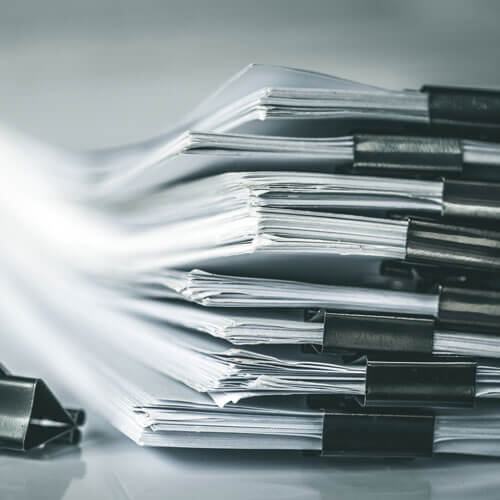 One of the biggest causes of concern was law firms' risk assessments and how these are carried out. An integral part of a robust and effective AML compliance programme, a risk assessment is required in legislation and should be key to tackling money laundering and ensuring the issue is given the attention it requires.
Despite repeated warnings over the need to comply, the SRA investigation found that more than a third of firms reviewed did not meet the standards expected when it came to their risk assessment procedures. Four firms were found to have no risk assessment procedure at all, which is of great concern.
There were also found to be issues around appropriate customer due diligence, including inadequate processes in the way that many of those assessed and managed risks around Politically Exposed Persons (PEPs). In addition to this, it has also been discovered that 15 firms had turned down work following due diligence.
further SRA compliance action
The importance of compliance when it comes to fighting money laundering is something that the SRA has tried to convey throughout the last few years. The fact that sweeping hardline action is now a very real possibility, involving dozens of firms, shows just how seriously the regulator is taking its responsibility, and that of every firm it represents.
In terms of what this means for the future, the net is set to be cast wider in the coming months, with the regulator beginning a further compliance review of 400 firms, showing this is not an issue that will not go away.
With SRA chief executive Paul Philip warning of the need for substantial improvement and adding that "strong action" will be taken if there are considerable concerns that a firm could be enabling money laundering, the time for action is now.
the encompass view
Amy Bell, compliance consultant and legal industry advisor to encompass, believes that the stance taken by the SRA at this early stage shows that this review – and what will follow – is not something to be taken lightly.
She commented: "It is important to remember that this is only the first piece of work, with more to come. The fact that the SRA have issued the warning notice in relation to risk assessments based on a small selection of firms shows the level of inadequacy that is evident and that this is a situation that requires urgent attention.
"The importance of law firm risk assessments cannot be underestimated – they simply must be accurate from the very beginning if firms are to tackle any issues successfully. In order for this to be achieved, those designing assessments have to go back to basics, down to the granular detail and really understand how the firm operates, who the clients are, and the risks from the services they deliver.
"When it comes to law firm AML, what firms have to realise going forward is that regulatory risk for non-compliance is high and meeting expected levels of AML compliance is entirely separate to the risk of committing a money laundering offence. You can fall down by not doing enough due diligence and this review itself is further evidence of regulators being prepared to take disciplinary action connected to risk as opposed to actual offending."
Reiterating that firms should be viewing these first stage findings as a serious milestone and an opportunity to get things right in future, Amy said: "There will be more to digest in the months to come and this is a major warning to those in the sector to make sure they do what is needed to fall in line. A vital part of that is establishing a tight risk profile and being comfortable with turning work away if it falls outside of that, but the establishment is what really matters.
"This review was focused on Trust and Company Service Providers, a high risk area identified by the Government's National Risk Assessment in October 2017. This review highlights a potential weakness is focusing too much on the instant instruction rather than the purpose of the business relationship.
"A main concern at the moment is that firms don't complete thorough enough due diligence. They are too often focused on the creation of the vehicle rather than questioning why and how facts line up and this is something that must change if complicit compliance is to be achieved," Amy explained, adding that the consequences of not heeding this review and taking what the SRA say seriously will undoubtedly be felt for a long time to come."
Automated KYC discovery from encompass will help you meet the requirements set out by the SRA. Contact us to set up your personalised consultation.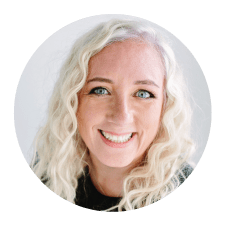 about Amy Bell
INDUSTRY ADVISOR
Amy worked for many years as a solicitor before moving into compliance and eventually launching her own firm. A leading figure helping law firms adapt to the changing legal landscape, Amy is also the author of The Law Society's Elearning and Toolkit on the Bribery Act, and member of their Anti-Money Laundering Task Force.
Amy specialises in AML regulations mainly professional services and runs ABC Consultancy.
Connect with Amy on LinkedIn.
view more from Amy Bell
Encompass' intelligent process automation conducts live document and data collection, analysis and integration from public and premium sources to bring transparency to complex corporate structures and ultimate beneficial ownership, delivering the most accurate and complete KYC on demand.