Encompass appoints Dr. Henry Balani to head Global Affairs following major US expansion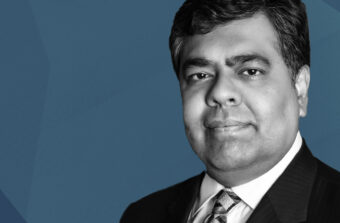 Encompass Corporation, the leading provider of Know Your Customer (KYC) and Anti-Money Laundering (AML) software, has appointed Dr. Henry Balani, a seasoned financial services executive and academic, to the role of Global Head of Industry & Regulatory Affairs, where he is responsible for developing and maintaining relationships with regulators, initiating research into key market issues, informing product strategy and representing the company on a global scale.
This news comes just one month after Encompass Corporation announced its major expansion into the US, with office headquarters in New York. While Dr. Balani will be based in the US, he will oversee operations across all territories.
Dr. Henry Balani has over 28 years' financial services experience covering regulatory technology and consulting industries. In his previous role at Encompass Corporation he directed client related delivery activities and ongoing use of the platform as Head of Delivery Services & Customer Success,
In his current role as Global Head of Industry & Regulatory Affairs, Dr. Balani advocates Encompass' efforts amongst leading industry analysts and regulatory agencies, driving critical conversations about how to better address financial crime through regulatory technology solutions.
He speaks at major regulatory compliance conferences globally, has consulted with international government agencies, including the IMF and the World Bank, and provided guidance on emerging money laundering channels including trade finance, cryptocurrency, real estate, and high value assets.
In his capacity as an academic, Dr. Balani lectures on international management and financial crime compliance, and publishes research related to the impact of AML penalties and regulations on banking sector valuations in the US and Europe.
Dr. Balani comments:
These are exciting times for Encompass Corporation, which in the last two years has made important hires, expanded into new markets and improved its services at a time when KYC and AML technology has become more important to managing regulatory requirements, streamlining services, and tackling financial crime, than ever before.

"There are yet more exciting developments on the horizon, and I am thrilled to be leading Global Industry & Regulatory affairs in my new position, where I can leverage my relationships, apply my wealth of experience and passion for academic analysis and research on a global scale to tackle major challenges related to financial crime.
You also might be interested in