To attend a global conference with over 2,000 delegates representing over 30 countries is always exciting, and the Innovate Finance Global Summit was no exception.

Featuring keynote presentations from the likes of Sir Tim Berners-Lee, and showcasing all that is exciting and new about finTech and RegTech it was a fantastic opportunity to meet and speak to industry leaders as well as some of the up-and-coming stars within the industry. Here are the five big talking points from the two days.
Pitch 360
One of the highlights of the summit was most certainly the Pitch 360 event on Tuesday afternoon. 24 FinTech startups each had the room for a short 10 minute presentation where they had to talk about their unique product. The competition was judged by a highly successful panel including Brett King, Startup Founder, Bestselling Author, Radio Host; Kosta Peric, Deputy Director Financial Services for the Poor at Bill & Melinda Gates Foundation; Maria Gotsch, President and CEO at the Partnership Fund for New York City; Rumi Morales, Executive Director and Head CME Ventures at CME Group; and Wim de Waele, CE at, B-Hive Europe. Congratulations to the category winners, Juru, Now Money, Fint, Onfido, Oval Money and Quantiacs, and of course to the overall winner of the day, Guard Square.

access to innovation
The 4.30 session on day 1 of the summit was led by David Shrier, Managing Director of MIT Connection Science where a panel of 5 specialists focussed on how industry and policy makers can work together to increase access to new digital technologies and fintech solutions. The session raised a number of issues and was very open about the lack of worldwide coverage within FinTech. This access to innovation question also highlighted a similarity where FinTech is creating wider access to online and digital banking, while RegTech is also providing wider access for these smaller, more agile solutions to compete with the larger incumbents.
press coverage
We saw an abundance of tweets, photos, shares likes, articles, commentary and general buzz around the entire summit. All credit to the organisers Innovate Finance for creating such sharable topics which sparked conversations both on and offline.
One such piece of coverage came from BrightTALK, who spoke to our very own Alex Ford about the role of RegTech in helping FinTechs and incumbents alike respond to regulatory change and demands. encompass' international start-up expansion (from Australia to the UK), why encompass' chose the UK as HQ, and tips for startups looking for more growth in the UK. Talking about the evolution of tech hubs outside London, why encompass' chose Glasgow to base their RegTech start up and the core challenges this move posed. Looking into partnerships and collaborations and how to do them right. Alex discusses the new AML/CTF regulations coming into UK law June 2017 and how automation software can help.
the status of FinTech in the UK
A few days prior to IFGS 2017 Deloitte announced a partnership with the World Economic Forum on a whitepaper looking at what RegTech might look like in financial services. Their article 'The Four Types of RegTech', written by Robert Contri, Global Financial Services Industry Leader, Deloitte US, highlights the four broad categories as:
tech-enabled process efficiency
data sharing and aggregation
data-driven insights
platforms
Contri also goes on to explain how regulatory technology will be one of the biggest drivers in compliance processes in the next 5-10 years. He says:
"Regulated entities must update their practices and reporting – a significant manual effort that requires coordination across various functions. RegTech could bypass much of this work". We couldn't agree more with this commentary on the current and future importance RegTech in the UK financial services and further afield within professional services."
exciting partnerships
Announced on day two of the summit was the new partnership between ComplyAdvantage and encompass. The partnership enables traditional information sources to be combined with AI-driven risk data, providing a more accurate picture of the activities of these entities. This allows businesses to better assess financial crime risks and protect their reputation whilst complying with regulations relating to sanctions, anti-money laundering (AML) and counter-terrorist financing (CTF).
We are delighted to formally announce our partnership with ComplyAdvantage, who we will also be attending the RegTech Mission to the US in late April, headed by the UK Department of International Trade.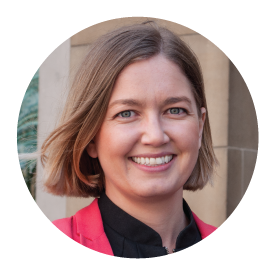 ABOUT ALEX FORD | VP OPERATIONS
Alex has worked with encompass since 2012 and re-located to Glasgow in 2015 for the company's launch in the UK and establishment of the UK operation. As Vice President of Operations, Alex oversees Customer Success, Product, Business Systems and Security from the head office in Glasgow. Previously, Alex was Marketing and Innovation Manager for the Institute of Executive Coaching and Leadership in Sydney and Hong Kong, and prior to that marketed software company The Distillery. She holds degrees in Japanese and Marketing, as well as Digital Marketing qualifications from ADMA and Product Marketing from UC Berkeley.
about encompass
Founded in 2011 by entrepreneurs Roger Carson and Wayne Johnson, and operating from the UK, encompass is the creator of unique, innovative Know Your Customer (KYC) software for banking, finance, legal and accountancy that enable better, faster commercial decisions. The company is driven by the belief that the best decisions are made when people understand the full picture.
want to turn regulatory compliance
in to a competitive advantage?
Contact us today to arrange your personalised consultation of encompass. Discover how our KYC automation software can help your business accelerate onboarding and give you peace of mind that you are regulator ready.