KYC is not once and done: how to approach the challenges of ongoing monitoring with automation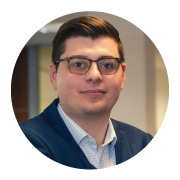 about Scott Goodsir-Smyth
HEAD OF CUSTOMER SUCCESS
Scott is our Head of Customer Success here at encompass and regularly speaks with our users directly on the ins and outs of the software. Scott has over 10 years of customer relationship experience within the technology space and is responsible for the entire customer journey here at encompass, from on-boarding, implementation, training and on-going technical support.
Connect with Scott on LinkedIn.
Encompass' intelligent process automation conducts live document and data collection, analysis and integration from public and premium sources to bring transparency to complex corporate structures and ultimate beneficial ownership, delivering the most accurate and complete KYC on demand.