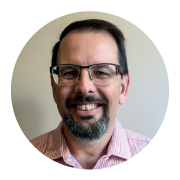 About Wayne Johnson
Wayne has won recognition as an entrepreneur and leader in the information industry. He has raised venture capital in the USA and won multi-million dollar grants from government. Putting capital to work, Wayne founded Software Associates in 1986 and served as CEO and chairman until the company was acquired in 2001. Software Associates grew to 60 staff with offices in the US and Hong Kong. With a focus on enterprise integration, Software Associates successfully built and deployed major applications including telecommunications billing, internet banking and corporate-wide customer care for the region's major banks, insurers and telecommunications companies.
Prior to co-founding Encompass Corporation, Wayne spent six years engaged in numerous property development, structured finance and private equity assignments. As Vice President of E-healthcare Asia, he played a key role in the company's acquisition strategy in the region.
About Encompass Corporation
Founded in 2011 by entrepreneurs Roger Carson and Wayne Johnson, and operating from the UK, Encompass Corporation is the creator of a unique and innovative family of visual products that enable better, faster commercial decisions. The company is driven by the belief that the best decisions are made when people understand the full picture.
Working on an interesting matter or case?
Simply give us the name of the company, person or property you'd like to visualise
and we'll search it for you in Encompass!