Reflections on Singapore Fintech Festival 2019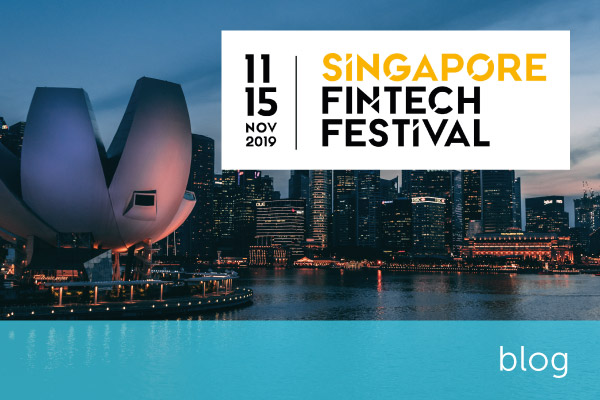 Reflections on Singapore Fintech Festival 2019

Recognised as the world's largest fintech gathering, the week-long event brought together professionals representing top global financial institutions, fintech unicorns, policy makers, investors and academia to explore the latest trends in digital finance.
Organized by the Monetary Authority of Singapore (MAS), in partnership with the Association of Banks in Singapore (ABS) and in collaboration with SingEx Holdings, there was even more on the agenda this time around, as 2019 also saw it merge with the Singapore Week of Innovation and TeCHnology (SWITCH) to form SFF x SWITCH.
With a host of speakers, exhibitors and influential figures in attendance, it provided an ideal opportunity to delve into key topics specific to Asia, as well as putting innovative technologies across five key sectors – fintech, urban solutions and sustainability, health and biomedical sciences, advanced manufacturing and engineering, and digital services – in the spotlight.
Setting the tone for what was to follow, Ravi Menon, Managing Director of MAS, told a packed crowd during the opening ceremony.
Fintech must have a larger purpose. One of the most important things that we can do to create a better world for the future is to be more sustainable. We need to make the world greener.
While this call for innovation and sustainability resonated with many, it also spoke to a key theme overall, as participants engaged in sessions including 'Fintech for Good' and 'Tech for Impact' in the days that followed, which examined challenges and consequences of the 21st-century digital economy.
Featuring the conference and exhibition, Fintech Awards, Global Fintech Hackcelerator Demo Day, Global Investor Summit, and Innovation Lab Crawl, there was a lot to take in during the week and many worthwhile networking opportunities for Encompass, as well as a chance to be part of the developing conversation in the region.
Giving his thoughts after attending, our Sales Director – APAC, David Williams, said:
It was evident that this event was much bigger in scale than in previous years, with many more attendees and things on the agenda.

The focus itself had also changed this year. There seemed to be a real shift towards payments and infrastructure, when looking at key topics and what was being discussed, versus the regulatory and compliance dominance of before.

It was very much geared towards innovation – around digital, cloud and so on. The themes were broader this time around, with the spotlight also on innovation and eco-sustainability, focusing on aspects such as foods, produce and energy. This very much aligns to the vision that Singapore has for itself when it comes to being a smart nation overall.
[one_fourth]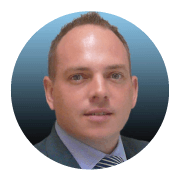 [/one_fourth]
[three_fourth_last]
about David Williams
SALES DIRECTOR, ASIA PACIFIC
David has over twenty years of Financial Services experience working in banks and solution providers solving challenges and managing risks across Onboarding, Data, KYC and Collateral (PB & OTC), and has a strong understanding of the front to back and end to end process and business. He is an experienced BAU manager with a track record for bringing transformational change by defining or refining Operating and engagement models, establishing or aligning functions and creating a culture and passion for change within teams.
He is a recognised industry thought leader and transformational change agent across the regulatory landscape within Asia Pacific for local rules and the impact of global reforms to local business.
Connect with David on LinkedIn.
[/three_fourth_last]
about encompass
Founded in 2012 by entrepreneurs Roger Carson and Wayne Johnson, Encompass is the creator of unique, innovative Know Your Customer (KYC) automation software that enables better, faster commercial decisions. The company is driven by the belief that the best decisions are made when people understand the full picture, fast.
want to turn regulatory compliance
in to a competitive advantage?
Contact us today to arrange your personalised consultation of Encompass. Discover how our KYC automation software can help your business accelerate onboarding and give you peace of mind that you are regulator ready.
You also might be interested in