RegTech in Scotland – leveraging the FinTech promise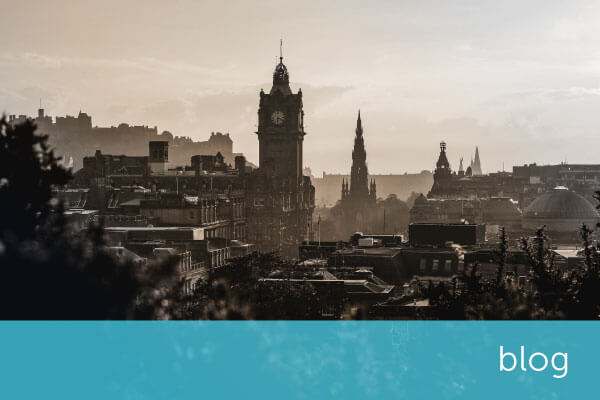 RegTech in Scotland – leveraging the FinTech promise
Perusing any industry news over the last year or two, one can not have failed to miss the explosion in coverage relating to firms failing to meet regulations and industry standards, and occasionally, even being complicit in, acts such as money laundering.
The 4th Money Laundering Directive is just one piece of regulation increasing the regulatory burden on professional and financial service firms. Likewise, MiFID II, PSD2 and GDPR have many firms struggling to prepare for or meet requirements. Reputational damage, sanctions and penalties passed down from the regulator remain a real threat. This is where regulatory technology or RegTech is coming into play in markets across the world to help regulated entities utilize data, automation, analytics among other technologies to respond efficiently and effectively.
As the younger sibling to FinTech – RegTech – while not as well known, could also be beginning to carve out its own niche within Scotland. This week I spoke on the RegTech panel at the FinTech Scotland 2017 Conference . We also held our own RegTech evening at the new Scotland House in London. Both were well attended with much interest from risk and compliance professionals among others interested in the potential step change in speed, efficiency and assurance which RegTech promises.
In Scotland we are very well accustomed to the role tech in general has played in the country. This recent TechWorld article is one testament to the growing scene. Indeed, Scotland is home to some fantastic growing tech companies including "unicorns" FanDuel and SkyScanner, the latter of which was recently acquired by a Chinese firm for a figure in the region of $1.4 billion.
FinTech in Scotland
At the turn of the century, we witnessed a sea change in British banking as barriers to entry were dropped allowing a plethora of new challenger banks to join the market, including Tesco Bank, Virgin Money and others. These banks tend to use new technology and are more nimble and adaptable in their processes, unencumbered as they are by old legacy tech that is traditionally found in more established banks.
Running in tandem, tech evangelists realised for the older banks to keep their place in the market they would need to develop bolt-on technology that could help the banks compete. As such FinTech, "financial technology" was born.
Naturally FinTech companies were drawn to the largest financial sectors in the country, predominantly London. Come 2017, Scotland has the potential to become a thriving FinTech scene with it's strong financial heritage and access to talent just two of the dynamics in our favour. There are now several companies in the sector such as Money Dashboard, The IDCo, Castlight, The Lending Crowd, and Nucleus Financial .
In light of the importance of Fintech to Scotland, the Scottish Government has now implemented a Fintech strategy with the aim of having Edinburgh ranks as one of the top 10 global leaders in the sector by 2021. Working with Scottish Financial Enterprise and its members, the Scottish Government has invested £250,000 to help raise the global profile of the county.
While FinTech has been coined as being 'disruptive' to the financial services market, with FinTech firms often being acquired by banks after creating technology that can challenge them; RegTech is far more collaborative between the sector and the tech industry. Indeed, the close knit relationship between RegTech firms, industry and regulators has been one of the key drivers for growth throughout the country and internationally.
why is there a need for RegTech?
The same legacy technologies that have made it difficult for banks within the financial technology scene have also impacted their abilities to understand and comply with regulations. For example, today many banks continue to have inefficient processes with regards to their customer onboarding – the checks that must be made to ensure Anti-Money Laundering (AML) and Counter Terrorism Financing (CTF) laws are not breached.
The explosion of regulation most notably seen in the 3rd and most recently, 4th Money Laundering Directive has left firms across professional and financial services struggling to meet the requirements, with sanctions and penalties being passed down from the regulator in several cases as a result.
What has made the rise in RegTech almost inevitable is the direction given to banks by supra-national bodies such as the Financial Action Task Force (FATF) and ratified by EU states, including the UK. Each iteration of compliance law has become more stringent, with growing fines and sanctions for those found to be in non-compliance. Most recently the European Union has passed the 4th Money Laundering Directive (AML4), which was transposed into UK law through the Money Laundering Regulations 2017 (MLR17) in June of this year.
Without using technology in customer onboarding, the process can be slow and cumbersome, taking large amounts of manpower. Using humans to complete the Know Your Customer (KYC) checks required can be prone to error or iteration from having different people or teams involved in the process. Using manual labour also makes it a struggle to meet many of the requirements of legislation, such as the production of an audit trail.
RegTech solves this problem. Using technology such as automation and AI, KYC checks can be fulfilled, and customers onboarded in minimal time, with little need for human interaction. RegTech ensures the process is carried out to the requisite criteria in each and every occasion. Utilizing cloud hosted SaaS capability, solutions can also be bolted onto a firm's existing capabilities, removing the need for infrastructure upgrades.
RegTech on the national agenda
Understanding that adapting to new regulatory frameworks is a challenge to business, in 2015 the UK Government's Chief Scientific Adviser, Sir Mark Walport, coined the phrase RegTech as the impetus for "a new generation of tools to assist in the regulatory process, allowing use of massive amounts of digital data".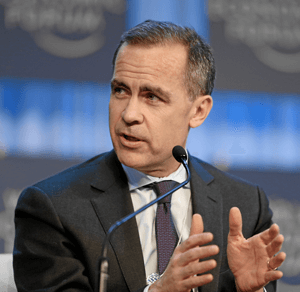 RegTech also has a role to play in the economy at large. Mark Carney, Governor of the Bank of England, "Global banks' misconduct costs have now reached over $320 billion – capital that could otherwise have supported up to $5 trillion of lending to households and businesses." By improving compliance RegTech can reduce the breaches and consequently, fines, that tie up precious capital. Not to mention, boost the efficacy and efficiency of these functions so that the 'compliance baseline' is raised and resources can be focussed on the bigger issues behind the regulation such as preventing money laundering and combating terrorist financing.
The importance of RegTech to the UK economy can also be seen by the fact that this year, the Department for International Trade hosted its first ever 'RegTech mission', with British firms invited the UK Government to join them on a week long trip to New York, to meet with industry experts, partners and potential investors. On this trip, Encompass were delighted to be selected and take part as the only business from Scotland.
RegTech in Scotland
The UK proudly boasts some of the most innovative and successful RegTech companies, and probably unsurprisingly, the bulk of these are HQ'd in London. As the single biggest financial market in Europe and one of the largest markets on the planet this stands to reason.
As our CEO wrote for Innovate Finance earlier in the year, London is merely the beginning of the UK RegTech story. Tech evangelists and investors have told me they have been pleasantly surprised at the scope and capability of companies up and down the country.
Scotland has a major part to play in this.
What we have seen to date, is where FinTech firms have already had success, RegTech is rarely far behind. Because the environmental needs for them to flourish are almost identical, we expect to see both in the same ecosystem.
To that end Scotland already has RegTech firms up and running, including fellow panellists Allatus (Edinburgh); and Autorek (Glasgow). More generally, and as identified by the FCA earlier this year alongside the Leeds – Manchester corridor, the Edinburgh – Glasgow corridor is one of the most important locations outside London.
The conditions needed for RegTech to succeed in a particular location rely on several factors, and it is so encouraging to see Scotland meeting all of these requirements and more.
risk and compliance depth
The recent news that HSBC is to recruit 500 roles in Scotland to strengthen its Global Risk operations department is just one of a number of examples of the local depth in operational risk and compliance functions. The insurance industry itself, established in Scotland in the early 1700s centerd around risk, is another indicator.
The total number of people employed in Scotland's Financial Services sector is over 86,000, of these around 1,800 are governance risk or compliance jobs. A further 80,000+ are in tech jobs. A significant number of roles in established larger scales firms across Scotland are middle office functions, compliance and risk operations. It's worth considering some of the same factors which make RegTech so promising, could also be seen as a threat if Scotland is unable to capitalise on the opportunity to get ahead and lead in this area.
talent
Without talented individuals, no firm will ever thrive. We are fortunate in Scotland to have a marvellously well educated and talented workforce. In Glasgow alone where Encompass is based, there are three universities as well as City of Glasgow college, and the pedigree of talent available to firms throughout the country should not be downplayed.
history of innovation
Scotland also has a strong track record of innovation in financial services, and the technology that is now coming to market will only reinforce that strong reputation. The ATM was invented in Scotland. In 1899 Clydesdale Bank introduced adding machines, and the Bank of Scotland brought in an accounting computer in 1959. Each year the government invests in initiatives such as The Data Lab which reflect a commitment to continued innovation.
client base of regulated industry, not only financial services
To date RegTech firms are working predominantly with Financial Services companies and it makes sense to be close to your potential customers. Scotland boasts a financial services market that is the envy of many, and already we can see from experience the benefit we can gain from being in close physical proximity to the market.
However it's not only financial services that are regulated and struggling to comply. In our experience, Professional services, including legal and accounting firms are just as challenged, and if anything potentially less experienced and enabled when it comes to applying tech solutions. As our CEO observed recently in the Legal Innovation Report, Legal RegTech has huge potential. 
access to funding
As my colleague Roger Carson has written about, funding out with of London is possible, and in Scotland there are several investment vehicles including Scottish Development International and Scottish Enterprise that are extremely supportive of Scottish firms.
regulatory regime
The British financial system is one of the best regulated in the world, and gives business a clear framework from which to work. The Financial Conduct Authority has been extremely supportive of tech, and its creation of Project Innovate has been well received and documented. The FCA have gone further in recognising that the banking sector is far more diverse than just London. In July of this year, they appointed Maggie Craig, as their first Department Head in Scotland.
moving forward
The linkages between FinTech and RegTech mean where FinTech has been, it is likely RegTech will follow. And with the success of FinTech companies in Scotland, firms focusing on RegTech will soon be recognised in their own right.
The business community is well versed in the role the FinTech sector plays in the Scottish economy, and while awareness around RegTech may still be growing, it has the potential to be a major contributor to future Scottish success.
As I've outlined above, the market exists for RegTech to succeed. Combine this with positive conditions for small businesses to prosper such as a positive regulatory regime, location and skilled workforce and the Scottish economy can reap the rewards of investing in a burgeoning industry sector.
You also might be interested in