RICS AML regulation – what you need to know as enforcement date approaches
Firms across the property sector are gearing up for change as the implementation date of the Royal Institution of Chartered Surveyors (RICS)'s global professional statement around tackling money laundering and other areas of financial crime nears.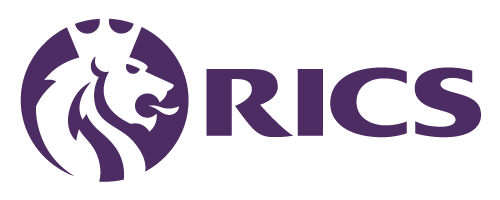 The statement, "Countering bribery and corruption, money laundering and terrorist financing," was launched earlier this year in an effort to stamp out problems within a sector that is known to face issues.
RICS has been working with industry and Government to address these and see the statement, which will become mandatory on 1 September 2019, as vital.
So, what changes do firms need to make ahead of that date and how can the automation capabilities offered by Encompass help them to ensure they are meeting their obligations in the most effective and robust way?
Here, our Business Development Manager, Alex Street, explores the key themes…
Background the Statement
The statement sets out the obligations for RICS professionals and regulated firms in order to minimize their exposure to money laundering, bribery and corruption risks, including how to guard against financial crime as they conduct their daily business.
According to Nigel Sellars, Global Property Standards, Associate Director, at RICS:
The property sector is vulnerable to this sort of activity, and the statement will manage the risk, increasing market confidence in the profession.
Mandatory for all sectors across all disciplines, it offers firms and practitioners guidance on how to manage risks, as well as detailing the professional and ethical behaviour standards they are required to meet and what would constitute a breach of conduct.
The regulations transpose the Fourth Money Laundering Directive (4MLD) into UK law and also overtake the Money Laundering Regulations 2007 (MLR 2007), with MLR 2017 now being crucial.
4MLD was updated to reflect changes to the Financial Action Task Force (FATF) Anti-Money Laundering and Terrorist Financing recommendations, with the wheels also well in motion when it comes to the Fifth Money Laundering Directive (5MLD).
Key changes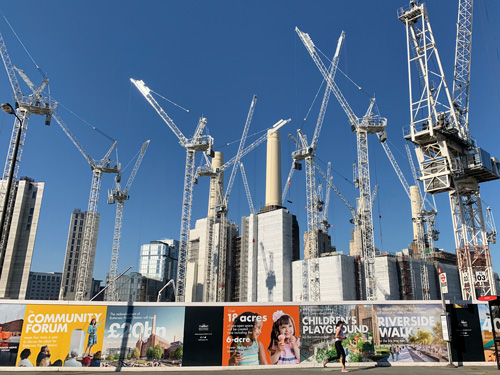 There are several important areas that must be taken into account when looking at the measures that must be put into place to meet the evolving requirements.
When looking at the MLR 2017, it contains several amendments that require the supervised estate agency sector to make significant changes to their processes, including:
Customer Due Diligence (CDD)
All estate agents must carry out CDD on their customers and the beneficial owners of their customers prior to entering into a business relationship with them and at other specified times. MLR 2017 specifically states that estate agents are considered to be entering into a business relationship with a purchaser as well as a seller at the point when the purchaser's offer is accepted by the seller.
Enhanced Due Diligence (EDD)
EDD must be applied on a risk-sensitive basis in any situation that presents a higher risk of money laundering or terrorist financing. The latest regulations set out specific circumstances when EDD must be applied.
Politically Exposed Persons (PEPs)
PEPs are now defined as including domestic PEPs as well as foreign PEPs. Regulated firms must have appropriate risk-management systems and procedures to determine whether a customer, or the beneficial owner of a customer, is a PEP or a family member or a known close associate of a PEP.
5MLD, which comes into force in January 2020, also carries significant updates and distinguishments that firms must be aware of, around areas including PEPs and beneficial ownership.
Previously, there was no clear definition of a PEP – for example, while the Mayor of London is a PEP, what about the Lord Mayor? How about a Mayor of a small village in Spain?
To achieve some level of consistency, member states will now need to maintain a list of prominent public functions that Obliged Entities (OE) – institutions that are required to comply with the Money Laundering Directives – like financial organizations, can then use to develop their due diligence procedures.
Another significant update within 5MLD relates to the need for additional transparency related to identifying UBOs of corporations.
Under 5MLD, member states will be required to identify beneficial owners and to maintain public registers of these. The result of such public registers is an increase in transparency, making it more challenging to disguise illicit transactions including terrorism and money laundering.
Automation – the benefits
While having new rules to follow can be daunting, particularly when it comes to the cost – both monetary and related to time – involved in making sure you comply across the board, the enhancement of new technologies, particularly automation, means it need not be a laborious task.
Encompass puts organizations back in control by automating repetitive and manual CDD and EDD processes.
With the full picture of a customer in minutes, firms are able to transform their compliance programmes and structures. Using Intelligent Process Automation (IPA) and Artificial Intelligence (AI), Encompass gathers and analyzes a wealth of information to dynamically build a visual picture of a company or individual in just minutes.
This allows for quick evaluation of potential risks, with the visualization of complex corporate structures, or an individual's family and business network.
The use of these automation tools also increases efficiency and brings benefits connected to cost and time savings, as some of the manual work is taken away from humans in the business allowing them to focus on more complex work and investigations.
Looking specifically at PEPs and UBOs, which form a key part of new regulations, the product allows for the verification of customer supplied information, discovers UBOs, screens for sanctions and PEPs and conducts adverse media checks using advanced Anti-Money Laundering (AML) automation.
This is particularly relevant as unless automated, there will be an additional level of client outreach with this new process when it comes to identifying beneficial owners.
An understanding of the corporate structure and those with beneficial ownership and control of an end customer is a vital component of KYC. The Encompass platform integrates data sources and conducts intelligent analytics to deliver easy to understand global corporate linkage and personal share ownership, which also makes compliance obligations easier to meet.
IPA from Encompass enables firms to get the full picture on the people and entities they are considering entering into a business relationship with, unwrapping complex corporate structures to get to the heart of who is involved in a business and consequently understand risks, in a way that is widely beneficial.
Making the most of the latest in technology is the quickest and most effective way to ensure compliance and also maximizing efficiency across your business.
You also might be interested in