The butterfly effect of fighting financial crime together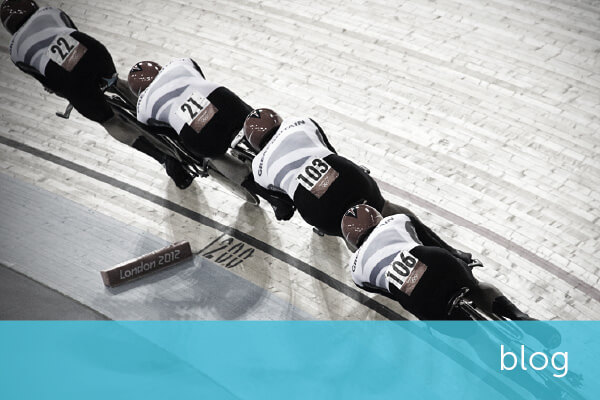 The butterfly effect of fighting financial crime together
In the fight against financial crime, it has become clear that to stay within the confines of the law, a whole company approach is required.
Where it may have been adequate in the past for one person to bear the brunt of ensuring a company remained compliant, in today's complex world, it is clear that for any regulated firm, it is the responsibility of all to ensure that compliance is a prime consideration.
To that end, encompass and C6 brought together a collection of compliance experts to discuss how to take a comprehensive view of financial crime at a morning seminar in London titled "The Butterfly Effect of Fighting Financial Crime".
During the course of the morning, encompass and C6 were delighted to welcome keynote speakers Ray Wilson (Director, AMLGS); Nick Parfitt (Head of Market Planning, C6); and David Deane (Managing Partner, Fimatix).
Introducing the experts
Ray is the director of AMLGS or Anti Money Laundering Global Solutions. AMLGS offers training and consultancy from a completely unique perspective. Ray has a wealth of experience in financial crime compliance within UK Law enforcement, banking, gambling industries and also within regulators.
Nick Parfitt is Head of Market Planning at C6 intelligence and has over 18 years of industry experience, nine of which have been focused on Financial Crime Compliance. His experience covers end-to-end Anti-Money Laundering (AML), Customer Due Diligence (CDD) and Sanctions processes, as well as supporting technologies and compliance programme reviews across all banking lines of business.
David Deane has over thirty years in the Financial Services industry. David led global Client Onboarding, KYC and Reference Data as Managing Director for Deutsche Bank from 2012 – 2016. David currently oversees Operations and KYC Solution development at Fimatix whose aim is to accelerate the adoption of new technology to reduce cost and risk in financial services, and serves as an industry advisor to encompass.
Butterfly effect
While the buck for regulatory compliance stops with the Money Laundering Reporting Officer (MLRO), everyone within an organization has a part to play in recognising and reporting suspicions of money laundering, terrorism financing and other financial crime. Even one small thing that goes unnoticed or un-checked can have extremely serious consequences. This is known as the butterfly effect.
In chaos theory, the butterfly effect is described as: "the sensitive dependence on initial conditions in which a small change in one state of a deterministic nonlinear system can result in large differences in a later state."
This seminar was designed to explore the benefits of a holistic approach to financial crime prevention, and the positive outcomes of working hand in hand with your employees, regulators and law enforcement.
Small changes, big impacts
Emphasizing this point was Ray Wilson of AMLGS. He keenly stressed the importance that small changes could have on the detection and prevention of financial crime, and that everyone in an organization – from the most junior to the most senior – has an important role to play.
To make this point, he spoke at length on the importance of Suspicious Activity Reports (SARs). While recognising that individual firms do not get feedback on submitted SARs, Ray passionately made the point that "all SARs are investigated by the regulators, and any suspicion is an opportunity to assist criminal investigators." Ray highlighted the high volume of SARs being submitted and the fact that resources are focused on investigating these to bring criminals to justice, leaving little to no time to provide feedback on an individual basis. He urged delegates to support law enforcement in their investigation efforts by providing comprehensive and accurate information for every SAR submitted
While the threat of hefty fines and enforcement action are always top of mind for these working in compliance, Ray reminded delegates that that financial crime encompasses far more than money laundering, and that behind all laundered money there are other serious crimes taking place, often with significant human impact – from terrorism, to human trafficking and drugs.
To illustrate the role that every member of staff plays in financial crime prevention, Ray related a real example of one of his investigations.In this instance, a front line member of staff at a UK financial institution voiced his suspicions about a customer's behaviour even though they were unsure whether this suspicion was grounded. The resulting SAR led to a major investigation which stopped a terrorist incident on UK soil of comparable magnitude to 7/7.
Ray's parting message: "We are all in this together".
Insights from data
From our partner for this event, Nick Parfitt of C6 was able to illustrate just how important data was in helping to recognise criminality. The key, according to Nick, is being able to glean insights from data; these insights can then be acted upon by humans. Moving forward he explained, what will be important is understanding where data is coming from, and how is it sourced. Is it therefore reliable, and able to offer rational insights? Better focus and granularity will make a huge difference to how we manage processes he explained.
Finally, he touched upon the fact that although the UK has come a long way in its defence against money laundering, there is still work to do. Unexplained Wealth Orders were welcomed – though we have yet to see them utilized on a major scale – as were the creation of registers of beneficial ownership, and the need to check information against external sources. However further collaboration between the private and public sector is necessary to combat financial crime more effectively, as is the need for feedback on submitted SARs.
Banking operations
With a long history of working in financial institutions, David Deane was able to illustrate all the functions within a firm that should be able to pick up on suspicious activity. When seen like this, it is clear that there is a huge swathe of teams and individuals who are responsible for a particular customer, and therefore responsible for managing the money laundering risk throughout the duration of the relationship. These teams and individuals ranged from:
Operations
Client onboarding and KYC Due Diligence teams are the first line of defence against criminality
Compliance
This could include Money Laundering Reporting Officers, who are required by the regulators to be in place, but nonetheless face huge complexity in their role
Credit risk management
Where credit related products are involved, credit worthiness due diligence is required; credit risk managers should work hand in hand with colleagues in compliance, as there is large volumes of due diligence taking place on the risk side
Sales and relationship managers
Sales and relationship managers introduce the client and are accountable for them; having spoken to the client, sales managers have an understanding of their needs and why they are looking to do business, thus giving further insight
Line managers
Staff under stress can become vulnerable to participating in, or aiding financial crime; line manager's should be aware of pressures outside of work as well as in to mitigate the potential of this occurring
IT
Databases and systems can be vulnerable to fraudulent activity and require close scrutiny
HR
HR must screen new employees to prevent criminal infiltration by those with criminal linkages or criminal past
Vendor risk management and procurement
Due diligence is required on vendors to ensure suppliers are not susceptible to criminal infiltration
David also spoke at length on how the continually building teams was unsustainable for banks. He considered that for global banks, currently 5% of employees were responsible for money laundering checks, a number which at times could be as high as 10,000 people. This of course brings with it its own problem of associated costs amid lower profits.
Data sharing
While agreeing with Nick Parfitt that data will play a major role moving forward, he also called upon greater harmonisation between regulators. He recognised that individually banks have huge swathes of data on each customer, and should be able to share this with other banks as a way to stop money laundering. He was also welcoming of the utilities programme being built in Hong Kong and Singapore.
Wrap up
The nuances that each of these industry experts brought to the debate was great to hear. From Ray, we heard how the smallest intervention can make a massive difference, from Nick, how data will make humans much more efficient at stopping money laundering, and from David, how there are opportunities at multiple points to stop money launderers.
Although not surprised, I was also particularly pleased to hear the glowing endorsement that all three gave to the role and use of technology. David Deane showed how humans are not particularly good at finding needles in haystacks, which of course machines are very good at, while Nick and Ray both said that what is happening right now is not sustainable for banks, and that machines would be vital in working beside humans in the future.
As we progress with the tech driven capabilities of our Encompass product, this allowed me to leave the seminar with a spring in my step.
You also might be interested in