In the world of insolvency, practitioners spend uncountable hours managing competing stakeholder interests, responding to new appointments and endeavouring to achieve high value outcomes for their clients. In this day to day commotion we often forget how the world around us changes at an exponential pace. Our clients, our competitive landscape and our suppliers are all going through a metamorphosis on the dictates of external forces that keep shifting the status quo and the very essence of ways in which we operate. What we anticipate to be happening in the distant future, is most likely in nascent stages of beta testing in some part of the world, ready to proliferate the ranks of early adopters and risk takers. Our present keeps catching up to the 'future' at a faster pace than we can imagine.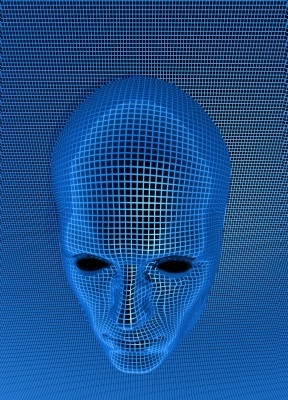 Image courtesy of Victor Habbick / FreeDigitalPhotos.net
So what are some of the things insolvency practitioners can do to keep in step with this rapid pace of technological change to not just survive, but achieve sustainable success?
1. Innovate and ameliorate: Insolvency firms need to break away from the mould of traditional labour intensive practices. Firms, in today's fiercely competitive environment, need to be agile enough to ameliorate their practices and processes continually and look out for new technologies on offer that will help them deliver high quality outcomes faster and with greater accuracy. Many technological solutions become obsolete and are superseded by better, more advanced solutions within a year. So by the time the more risk averse firms decide to adopt these solutions, the early adopters have already moved on to the next best thing to create significant differentiation.
2. Choose solutions that won't tie you down: When it comes to technology, most firms fear that they will need to engage IT professionals to help them manage these solutions and they will also need to find space in the office for hardware. This is where cloud based platforms solve the problem. Software-as-a-service (SaaS) or cloud based software is scalable, easy to manage, install and upgrade, and extremely cost effective in most cases. The popularity of cloud based solutions is on the increase due to the number of benefits they offer various organisations. In a recent survey conducted in December 2013, it was revealed that in a single organisation there could be up to 626 cloud based applications being used.
3. Embrace and internalise technology: Once the right solutions have been evaluated and adopted, it is critical to ensure that those using the technology are well trained and able to get the most out of it. Only when users can understand everything a technology can deliver through proper training, is it possible to leverage the greatest value from that technology. It is also important to ensure your existing systems and processes compliment the technology you've adopted to ensure a maximum ROI from investment in it.
4. Appeal to the new breed of clients: In order to achieve sustainable success, firms need to get inside the minds of these new connected decision makers. Insolvency practitioners need to take time to understand this new breed of clients who have completely shifted the existing realities of every day work processes with prolific use of acronyms, emoticons, visual images, social media and high dependence on technology. Long term business strategies need to, therefore, focus on researching and delivering on the changing expectations of this new breed of decision makers.
By implementing technology and processes that provide firms with capabilities to speak a visual language and allow fast and accurate delivery of services with complete transparency, firms can position themselves at the front edge of the changing insolvency industry which is critical for sustainable success. Being proactive and staying on the front foot will inevitably lead to long term gains.
Encompass Webinars
What better way to learn more about a visual platform than seeing it in action? Register for an Encompass webinar, watch previous webinars and explore the world of commercial information management.