The insolvency guru & advisor to the industry, Peter Sargent MIPA, ABRP, MICM, has put together a top list of useful websites for you to turn to when researching the world of insolvency.
The list covers an array of resource website including:
The Gazette
Companies House
The Insolvency Service
INSOL
Review the complete guide below:
Useful Websites from the World of Insolvency (Or it's not what you know but who you know!) The worldwide web allows us all to find out what we need to know and quickly become experts in a narrow field, but to find the information and knowledge we need to know where to look.
Encompass Webinars
What better way to learn more about a visual platform than seeing it in action? Register for an Encompass webinar, watch previous webinars and explore the world of commercial information management.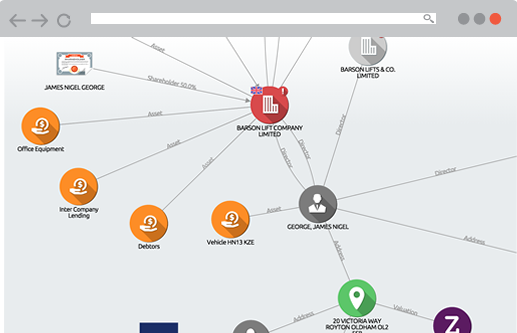 about encompass
Founded in 2011 by entrepreneurs Roger Carson and Wayne Johnson, and operating from the UK, encompass is the creator of unique, innovative Know Your Customer (KYC) software for banking, finance, legal and accountancy that enable better, faster commercial decisions. The company is driven by the belief that the best decisions are made when people understand the full picture.
want to turn regulatory compliance
in to a competitive advantage?
Contact us today to arrange your personalised consultation of encompass. Discover how our KYC automation software can help your business accelerate onboarding and give you peace of mind that you are regulator ready.