what law firms need to know about 5MLD
At the end of 2019, the UK Government released new regulations which amend the 2017 Money Laundering and Terrorist Financing Regulations – the Money Laundering and Terrorist Financing (Amendment) Regulations 2019 (the "2019 Regulations"). These implement the EU's
Fifth Money Laundering Directive (5MLD)
.
5MLD was implemented by European Union (EU) Member States in January 2020, with the aim of addressing significant weaknesses that have come to light since the introduction of the Fourth Money Laundering Directive (4MLD) almost two years ago.
It builds upon previous directives, and is the latest update to the Anti-Money Laundering (AML) regulations put out by the EU. Its goal is to stay on top of changes in money laundering techniques that criminal actors have been adopting, and signals the EU's intent to align with Financial Action Task Force (FATF) AML recommendations.
The aim is to tackle areas including those that cover issues with prepaid cards and cryptocurrency. The scope of the activities regarded as being in the regulated sector is also increased to include:
crypto asset exchange provider

custodian wallet providers

letting agents

art dealers
There is also heightened focus on improving transparency in relation to beneficial owners and, while not all amendments are relevant to law firms, there are areas of importance that those in organisations need to ensure they are taking seriously to ensure continued compliance.
We asked our legal industry advisor, Amy Bell, to give her insight on the key points…
on demand webinar
Understanding 5AMLD
Practical implications and anticipating future regulatory changes
new products
This is a widening of the requirement to consider the risks from new technologies to include new products and business practices. This is to future proof the requirements.
You will need to amend your policies to reflect the new wording and make sure you incorporate any new products you offer into your firm wide risk assessment.
renewing CDD on existing clients
Now, if you have a legal duty under International Tax Regulations, or you have another duty to contact a client in the course of the calendar year to review information relevant to their risk assessment or their beneficial ownership structure, you will need to renew your CDD information.
understanding the ownership of a legal person
Under the revised regulation, there is an extension on the the requirement to identify the people involved in a non-natural person, e.g. a trust, so that you also take reasonable measures to understand the ownership and control of that non-natural person.
on demand webinar
Source of wealth, source of funds
anti-money laundering compliance for law firms
electronic verification
For the purposes of this regulation, information may be regarded as obtained from a reliable source that is independent of the person whose identity is being verified where:
(a) it is obtained by means of an electronic identification process, including by using electronic identification means or by using a trust service (within the meanings of those terms in Regulation (EU) No 910/2014 of the European Parliament and of the Council of 23rd July 2014 on electronic identification and trust services for electronic transactions in the internal market(2)); and
(b) that process is secure from fraud and misuse and capable of providing an appropriate level of assurance that the person claiming a particular identity is in fact the person with that identity".
Many firms already use electronic verification in their processes, and this should give reassurance to the Regulator's views in this regard. However, remain cautious. Not all systems can reassure you that "the person claiming a particular identity is in fact the person with that identity".
EDD and ongoing monitoring where a party is established in a high risk third country
It is now mandatory to conduct enhanced client due diligence and ongoing monitoring where either the client is established in a high risk third country or there is an occasional transaction where either party is established in a high risk third country.
Regulation 33(3) now provides that this is a country identified by the EU following enactment of the Fourth Money Laundering Directive. Currently (as at 7 January 2020) Firms may want to amend their training, policy and matter risk assessments to ensure that clients or parties from these jurisdictions are identified, and Enhanced Due Diligence (EDD) and ongoing monitoring is applied.
New Regulation 33(3A) states the steps you will need to take if such a transaction is identified. The steps are likely to be similar to the steps you have in place for a PEP.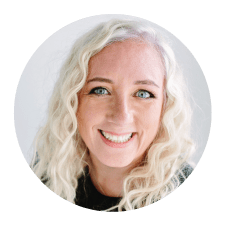 about Amy Bell
INDUSTRY ADVISOR
Amy worked for many years as a solicitor before moving into compliance and eventually launching her own firm. A leading figure helping law firms adapt to the changing legal landscape, Amy is also the author of The Law Society's Elearning and Toolkit on the Bribery Act, and former Chair of their Anti-Money Laundering Task Force.
Amy specialises in AML regulations mainly professional services and runs ABC Consultancy.
Connect with Amy on LinkedIn.
Encompass' intelligent process automation conducts live document and data collection, analysis and integration from public and premium sources to bring transparency to complex corporate structures and ultimate beneficial ownership, delivering the most accurate and complete KYC on demand.